Egypt
34 Egyptian students arrested after clashes with police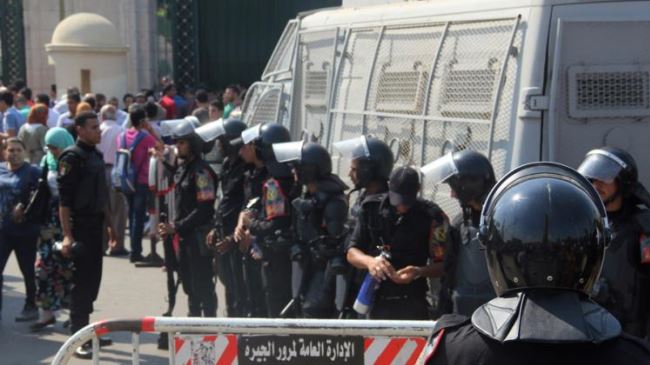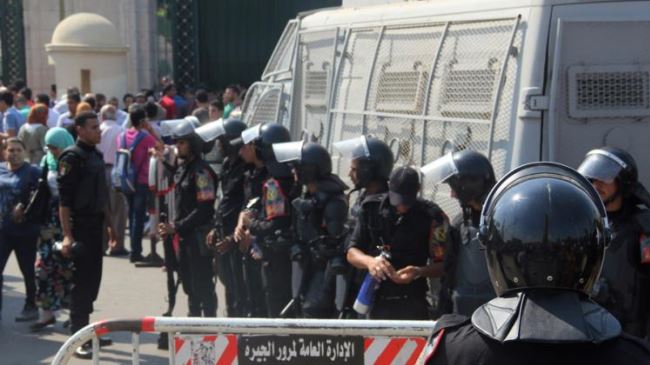 Egyptian police have arrested 34 students following clashes at the country's universities.
The clashes and protests took place at different universities across the country on Tuesday. As many as 80 students from Cairo's al-Azhar University blocked a main road, chanted against the government, and shot off fireworks. Police dispersed the group and arrested 14 al-Azhar students.
Egypt's university campuses have witnessed regular protest rallies since former President Mohamed Morsi's ouster last year in a military coup led by Abdel Fattah el-Sisi, the current president. At least 19 students were killed in clashes on campuses last year, while hundreds of others were injured or arrested.
In one case, army forces came to the police's assistance at Mansoura University.
Sisi issued a law on Monday, allowing the military to assist the police in guarding vital public facilities, including university campuses.
On October 17, Amnesty International said testimonies gathered by the UK-based rights group indicated that Egyptian security forces had earlier used excessive force to crack down on student demonstrations at Alexandria University, injuring at least 35 students and leaving three other students in critical condition.
In November last year, the military-backed authorities passed a law banning all but police-sanctioned protests. Since then, hundreds of anti-government protesters have been jailed for staging demonstrations.