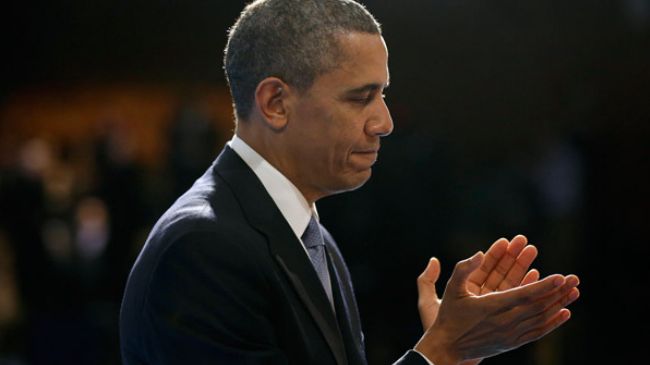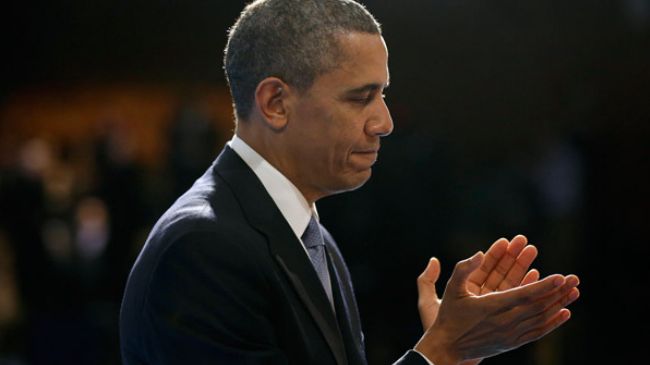 In his State of the Union Address, US President Barack Obama has announced that 34,000 US troops will be withdrawn from Afghanistan within a year and has pledged that by the end of 2014, the US war in the country will be over.
"After a decade of grinding war, our brave men and women in uniform are coming home," Obama said on Tuesday night.
"Tonight, I can announce that over the next year, another 34,000 American troops will come home from Afghanistan. This drawdown will continue. And by the end of next year, our war in Afghanistan will be over," he added.
But political analysts say a full troop withdrawal by the end of 2014 is highly unlikely since the Pentagon is expected to maintain a presence in the country.
The United States currently has 66,000 troops in Afghanistan, down from about 100,000 in 2010.
Last month, Obama held discussions with Afghan President Hamid Karzai on the timetable for transitioning Afghan forces into the lead combat role, with both leaders agreeing to move up the transition date from the summer to the spring.
The US-led war in Afghanistan began in 2001. The offensive removed the Taliban from power, but insecurity continues to rise across the country, despite the presence of many US-led troops.
Jobs and economy
Focusing on the country's ailing economy, Obama said that although jobs have been created, many American citizens "still can't find full-time employment" and that "wages and incomes have barely budged" for over a decade.
The president noted that it is "our generation's task… to reignite the true engine of America's economic growth – a rising, thriving middle class."
Speaking to a joint session of Congress, Obama highlighted that the Republican and Democratic parties have worked together to decrease the deficit "by more than USD 2.5 trillion mostly through spending cuts, but also by raising tax rates on the wealthiest 1 percent of Americans."
He also warned that if the Republicans and Democrats fail to "agree on a plan to reach our deficit goal" and thus spending cuts automatically take effect in 2013, the "sudden, harsh, arbitrary cuts" would endanger the US military readiness, and would slow economic growth and devastate priorities like education, energy and medical research.
"Our first priority is making America a magnet for new jobs and manufacturing," Obama added.
Tax reform
Obama said that the country's tax code should ensure that billionaires do not pay a lower rate than ordinary people.
"Now is our best chance for bipartisan, comprehensive tax reform that encourages job creation and helps bring down the deficit," the US president said.
"The American people deserve a tax code that helps small businesses spend less time filling out complicated forms, and more time expanding and hiring; a tax code that ensures billionaires with high-powered accountants can't pay a lower rate than their hard-working secretaries; a tax code that lowers incentives to move jobs overseas, and lowers tax rates for businesses and manufacturers that create jobs right here in America," he added.
Tougher gun laws
Obama also urged Congress to vote on gun-control proposals, saying that the "overwhelming majorities of Americans… have come together around commonsense reform – like background checks that will make it harder for criminals to get their hands on a gun."
He said that since the deadly Sandy Hook Elementary School shooting in the US state of Connecticut in December 2012, "more than a thousand birthdays, graduations, and anniversaries have been stolen from our lives by a bullet from a gun."
The shooting on December 14 claimed the lives of 20 students and six adults. The students were all aged six and seven. The gunman was identified as 20-year-old Adam Lanza.