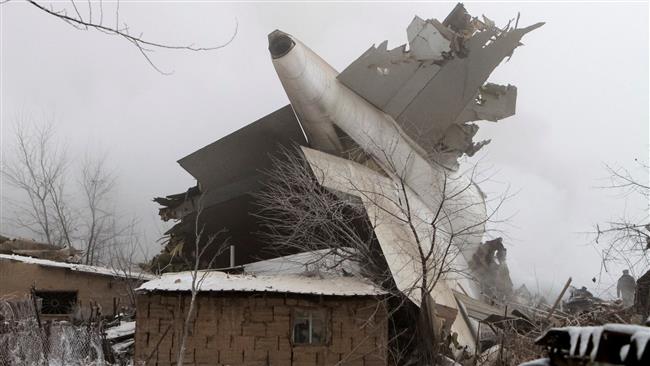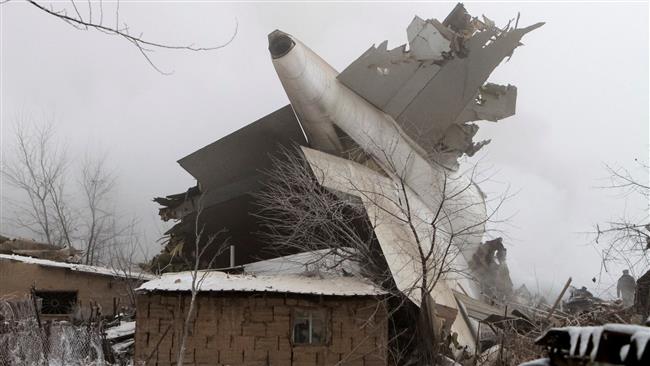 A Turkish cargo jet has crashed near the Kyrgyz capital, Bishkek, killing at least 37 people.
The Boeing 747 crashed near the Manas airport outside Bishkek at around 7:30 a.m. local time (0130 GMT) as it was attempting to land in poor visibility because of dense fog on Monday.
It hit 15 buildings in the Dacha-Suu Village as it crashed and plowed through land. Most of those killed were villagers.
"After the crash, two houses in the community caught fire. The firefighting effort is underway," Kyrgyzstan's Emergencies Ministry said.
Kyrgyz officials had said the plane belonged to the Turkish Airlines, but Turkish cargo operator ACT Airlines later said the aircraft was its. ACT Airlines also said there were four crew members on board but said it did not have final information on their fate, yet.
The plane was to make a short stop at Manas before heading for Hong Kong.