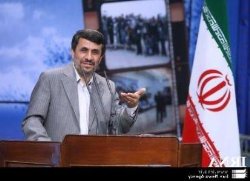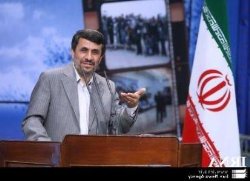 Iranian President Mahmoud Ahmadinejad says the solidarity between the Islamic Republic of Iran and Lebanon has foiled the plots of the hegemonic powers.Ahmadinejad made the remarks in a telephone conversation with Lebanese Parliament Speaker Nabih Berri, IRNA reported in the early hours of Sunday morning.
Ahmadinejad hailed the close relations between Tehran and Beirut, noting that the two countries have similar viewpoints on international and regional issues.
He stated that recent developments in the region and the response of the United States and its allies toward them have proven Iran's assertion that they are only seeking their own interests.
Ahmadinejad also said that the hegemonic powers are opposed to all the independent countries in the world.
The Lebanese parliament speaker emphasized the importance of mutual cooperation and called for an increase in cooperation between Iran and Lebanon.
President Ahmadinejad paid a visit to Lebanon in mid-October 2010 upon an invitation from his Lebanese counterpart Michel Sleiman.
During the visit, he met with Lebanon's top officials, political leaders, academics, and university students and addressed large crowds of people in Beirut and southern Lebanon.