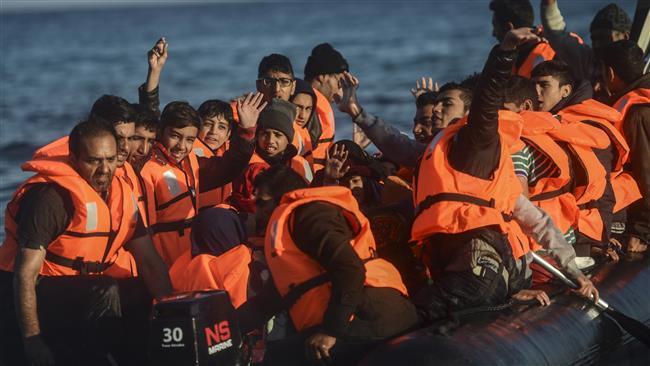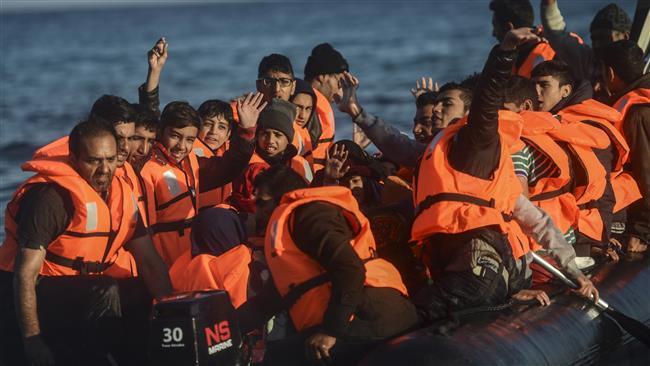 At least 3 million more refugees are expected to enter Europe by 2017 as the refugee crisis deepens in the continent, the European Union (EU) says.
"Overall, an additional three million persons are assumed to arrive in the EU over the forecast period," the European Commission announced on Thursday.
It predicted that there would be one million arrivals in total by the end of this year, while another 1.5 million are expected to enter Europe in 2016, and 500,000 more in 2017, adding that the refugee influx will lead to a 0.4-percent rise in the EU's population.
The refugees, according to European Union Economic Commissioner Pierre Moscovici, could have a positive impact on the moderate recovery predicted for the eurozone's ailing economy in 2015-2017.
'More funds needed'
Meanwhile, the United Nations (UN) has issued a funding appeal to avert tragedy in Greece and the Balkans in the coming months, estimating that refugees would continue to arrive in Europe at a rate of up to 5,000 per day via Turkey this winter.
"Harsh weather conditions in the region are likely to exacerbate the suffering of the thousands of refugees and migrants landing in Greece and traveling through the Balkans, and may result in further loss of life if adequate measures are not taken urgently," the Office of the UN High Commissioner for Refugees (UNHCR) said on Thursday.
The UN refugee agency needs $96.15 million to support Slovenia, Greece, Serbia, Croatia and Macedonia, which serve as a primary destination for the refugees seeking to reach wealthier European states.
The UNHCR expects over 600,000 new refugees to cross into Europe by the end of the year, up from 282,000 in total in 2014.
The majority of refugees have arrived in Greece, which has become the most common refugee destination along with Italy.
Most of the asylum seekers head for Germany, hoping to take refuge there. Germany, said earlier this week, that the country is likely to host at least 800,000 new refugees this year, and that the total could reach 1.5 million by the end of 2015.
Officials in the European countries reportedly remain divided over how to deal with refugees, most of whom are fleeing conflict-hit zones in the Middle East and Africa, particularly Syria, Iraq, Afghanistan and Somalia.