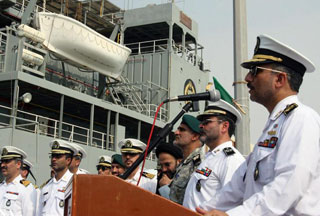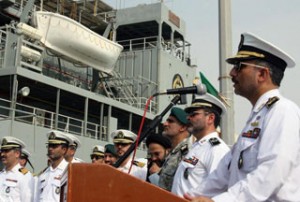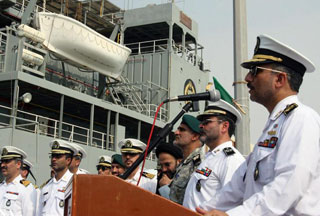 In order to help secure vital shipping routes, Iran has dispatched a third naval mission to the Gulf of Aden for anti-piracy patrols.
The mission, replacing the second naval mission, is scheduled to take two months and will be carried out by the frigate IRIS Sabalan, accompanied by the replenishment ship IRIS Kharg, with a total complement of 388, reported IRNA .
In a short message, the commander of Iran's navy, Rear Admiral Habib Sayyari, told the sailors departing the port of Bandar Abbas, "This is the third important mission for the self-sacrificing personnel in international waters, and the Iranian nation values your efforts."
According to Sayyari, in addition to the sailors, the crew were complemented by politico-ideological, political protection, intelligence, operations, medical teams and observers from the joint staff as well as a representative from the navy inspectorate.
"According to the mission description issued by the armed forces, this naval group is responsible for the security of the commercial and oil shipping routes and other vessels sailing under our country's flag," said the real admiral.
"Over the past four months, [previous Iranian navy missions] have implemented escort duties, ensuring the security of 300 Iranian and 50 foreign vessels that have requested help.
"On several occasions, our ships had faced threats, which were repelled with firm action," he added.