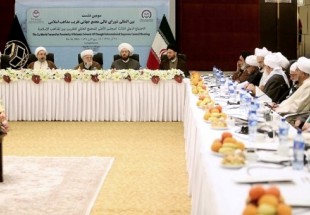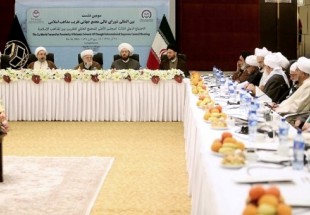 The third meeting of the International Supreme Council of the World Forum for World Forum for Proximity of the Islamic Schools of Thought was held with in and outside of its members in attendance, reported Taqrib News Agency (TNA).
Chaired by the Head of Supreme Council of Iran top unity body, Ayatollah Mohammad Ali Taskhiri, the meeting was centered on recent changes and the strategies the World Forum should take within next 10 years.
It is noteworthy that in Islamic Unity Conference held every year, a specific discourse is formed on unity in World of Muslims.
In general Assembly, these strategies based on forming discourse is set and in the Supreme Council of World Forum held quarterly, the strategies are turned into politics.
According to the attendees in the meeting, the recent proposed mechanism and strategies is to create institutions and centers across the World, and for want of a better line, these foundations at national and international levels should be supported and fostered.
Organizations founded for boosting and preserving unity consisted of scholars, university professors, young people, Muslim women, lawyers, economists, politicians, martyrs' offspring, the families of terror victims, doctors, engineers, athletes and religious thinkers.