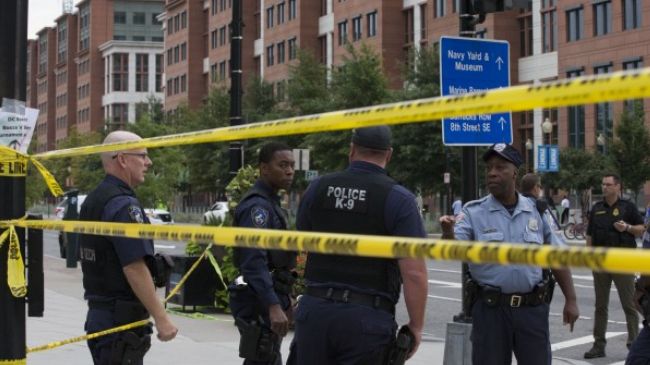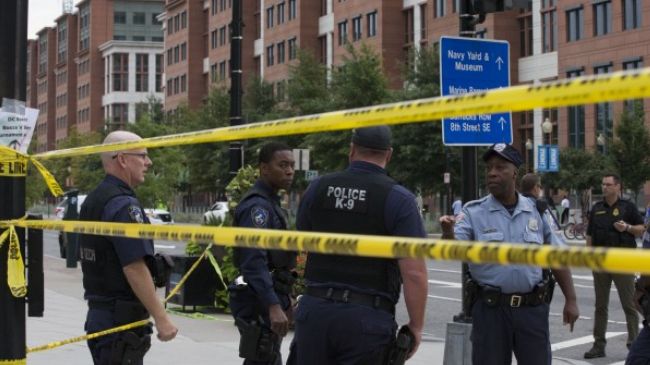 Washington's Metropolitan Police Department has said that at least four people were killed and eight others were wounded in shootings at the Washington Navy Yard on Monday morning.
Shots were fired at around 8:20 a.m. ET at the Naval Sea Systems Command Headquarters building in Washington, DC, where nearly 3,000 people work.
Police say two shooters were involved in the incident. One of the shooters is "down", according to the authorities who did not make it clear whether that meant the suspect was arrested or shot.
The other suspect remains on loose as police say they have identified the hiding place of the suspected shooter between the third and fourth floors of one of the buildings.
The sea systems command is the biggest of the US Navy's five system commands and is responsible for building, buying, and maintaining ships and submarines.
Police officers have closed streets near the Navy Yard and a "shelter in place" order has been issued for the personnel.
Moreover, US Capitol Police, responsible for protecting US Congress, confirmed enhanced security at Capitol Hill.
Meanwhile, an elementary school near the installation in Southeast Washington is on lockdown.
An unnamed White House official has told The Washington Post that President Barack Obama has been briefed on the situation.
"The President directed his team to stay in touch with our federal partners, including the Navy and FBI, as well as the local officials. We urge citizens to listen to the authorities and follow directions from the first responders on site," said the administration official.