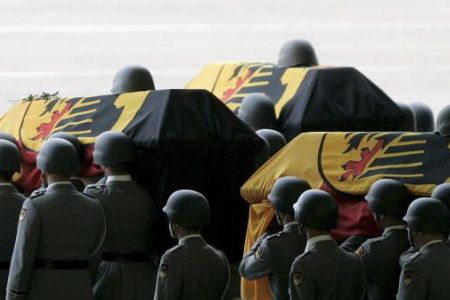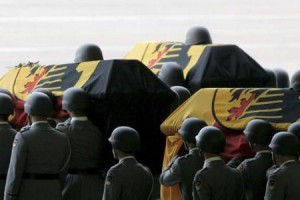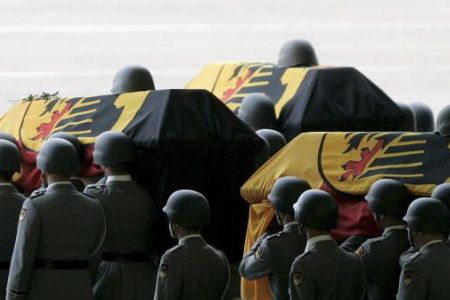 Four German soldiers have reportedly been killed when a bomb struck their military vehicle in northern Afghanistan, bringing the foreign death toll in the Asian country to more than 30 in 2011.
The attack took place when a tank carrying German soldiers was hit by the blast in Kunduz province on Saturday, a Press TV correspondent reported.
A Taliban spokesman, Zabiullah Mujahib, claimed responsibility for the attack, saying four German troops were killed.
However, German military in Afghanistan has confirmed three fatalities in the incident.
More than 4,700 German troops are operating under a US-led NATO mission in Afghanistan. The German parliament on Friday approved a year-long extension in the war-wrecked country.
Last year's casualties for NATO soldiers stood at 711 foreign soldiers. According to official figures, more than 2,308 US-led soldiers have so far been killed in war-wrecked Afghanistan.
The developments come at a time when the US-led war in Afghanistan seems to be at a crucial stage with militants believed to be gaining ground.
Security is at its worst levels in the war-torn country since the start of the US-led invasion back in 2001.