Middle East
Syria
4 Injured in Terrorist Blast in Aleppo, Two Martyred in Clash with Terrorists in Idleb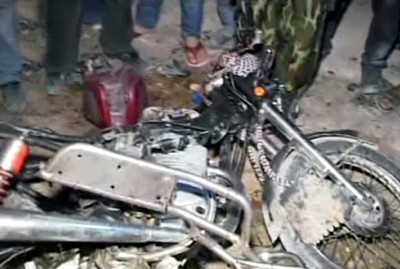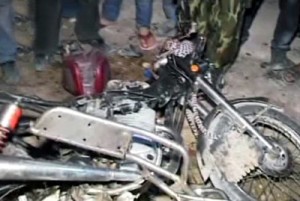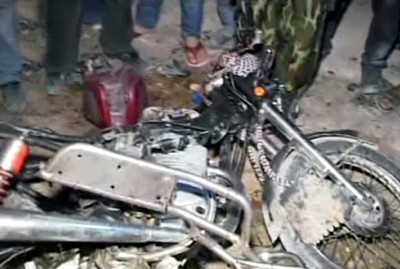 Four citizens got wounded in the explosion of a booby-trapped motorcycle near Salah Eddin Mosque in Sheikh Maksoud neighborhood on Thursday.
A source in Aleppo Governorate told SANA reporter that two terrorists driving a booby-trapped motorcycle blew themselves up causing their immediate death and the injury of four citizens.
Two Members of Authorities Martyred in Clash with Terrorists in Idleb

Two members of the authorities on Thursday were martyred and five others were injured in a clash with an armed terrorist group who have been attacking citizens and law enforcement personnel and vandalizing public and private properties in Arminaz town in the countryside of Idleb governorate.
SANA reporter cited a source in the governorate as saying that tens of terrorists were killed or injured in the clash, among them was the terrorist Adnan al-Sattouf who was wanted for various crimes.
Military Engineering Units Detonate 3 Explosive Devices in Idleb
In another context, members of military engineering units detonated three explosive devices, each weighed 40 kg, planted by an armed terrorist group on Nahlia crossroads in Jabal al-Arbaeen area.
A source of the engineering units said that the explosive devices were equipped with remote control devices and could not be dismantled.
A Number of Terrorists Killed in Clash with the Authorities
On Idleb-Harem road, the authorities clashed with members of an armed terrorist group who have been planting explosive devices and injured a number of them.
Three Citizens Injured by Terrorists' Gunfire in Hama
In Hama, three citizens on Wednesday were injured by the fire of an armed terrorist group in Janoub al-Mala'b neighborhood in Hama.
SANA reporter quoted a source in Hama Governorate as saying that terrorists opened fire randomly at the aforementioned neighborhood causing the injury of Doctor Majd Dakak and citizens Zuhair Qartabani and Asil Mukleh.
The source added that the competent authorities found the body of pharmacist Mahmoud Yasin Hassani near al-Kabbarieh village in Souran area, after having been shot by terrorists.
260 Tons of Raw Cotton Bales Burned in Terrorist Attack on Factory in Hama
An armed terrorist group on Wednesday targeted the Cotton Yarn Factory in the city of Hama with RPGs causing fire to erupt at the factory which devoured 260 tons of raw cotton bales.
A source at Hama Police Command told SANA reporter that the fire broke out in storehouse 2 of the factory, which is located on Hama-Homs road, burning out 1300 raw cotton bales before firefighters were able to extinguish the fire.
The source added that each of the burned bales weighed 200 g, making a quarter of the warehouse's contents of unrefined cotton.
Authorities Clash with Terrorists in Douma, Damascus Countryside
Authorities, in cooperation with locals, stormed a number of terrorists' hideouts in Douma and its surroundings.
A source in the province told SANA reporter that the authorities clashed with the terrorists, killing few of them and wounding others in addition to seizing their weapons.