Human Rights
Iraq
4 Iraqi women commit suicide after being raped by Turkey, US, Israel-backed ISIL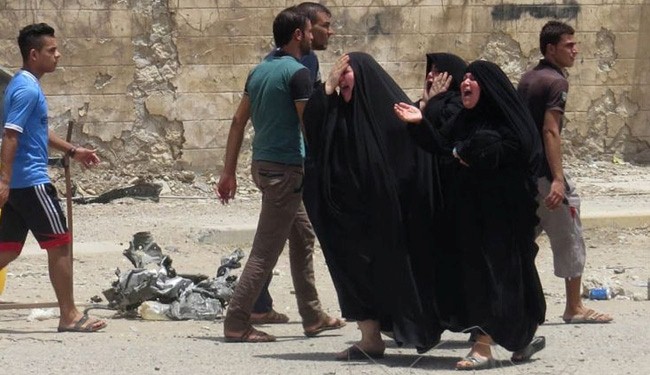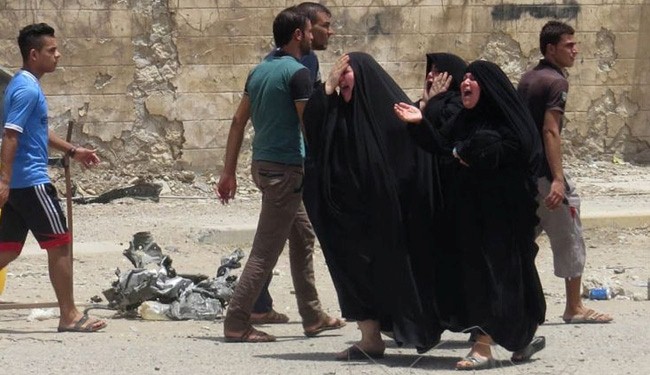 The number of people killed after extremist militants overran Mosul earlier this week may run into the hundreds, U.N. human rights spokesman Rupert Colville said Friday, highlighting disturbing reports including the suicide of four women after being raped by ISLI militants.
He said his office had reports the killings included the execution of 17 civilians working for the police and a court employee in central Mosul by militants of so-called Islamic State of Iraq and the Levant.
Four women had killed themselves after being raped or forced to marry ISIL militants, 16 Georgians had been kidnapped, and prisoners released by the militants had been looking to exact revenge on those responsible for their incarceration, he said.
The UN's human rights chief also expressed alarm on Friday at reports of extrajudicial killings and summary executions in Iraq as militants advance across the north, warning that civilians were particularly at risk.
"I am extremely concerned about the acute vulnerability of civilians caught in the cross-fire, or targeted in direct attacks by armed groups, or trapped in areas under the (militants') control," Navi Pillay said in a statement.
The rights chief said the situation in Iraq was deteriorating rapidly amid reports of "summary executions and extrajudicial killings and the massive displacement of an additional half a million people" by militants from ISIL, the statement said.
The UN had received disturbing reports after the capture of Iraq's second city Mosul, including the suicide of four women.
Alalam