Lebanon
4 killed, 25 hurt in eastern Lebanon bombing: medic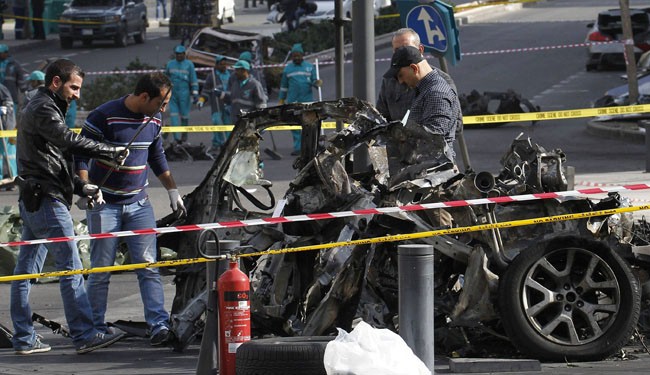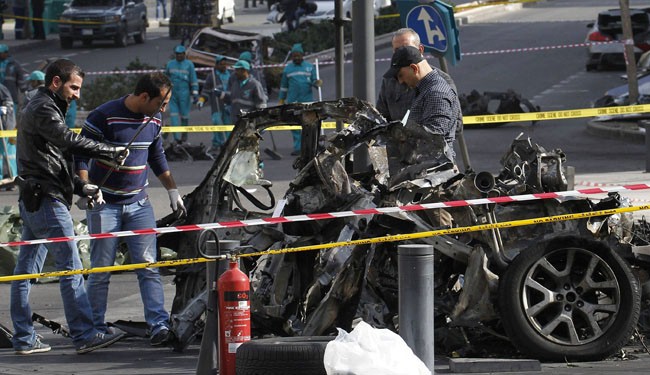 A powerful car bomb explosion killed at least four people and wounded 25 Thursday in downtown Hermel, near the border with Syria, a medic said.
The blast, which went off in front of the main government administration building in Hermel, was the first to hit the town since the conflict in Syria erupted in March 2011.
"The attack took place at 8:55 am (0655 GMT), just as people were going to work," an official said on condition of anonymity.
Witnesses said the attack, which damaged buildings around Hermel's main square, shocked residents in the middle of the town, a bustling commercial, residential and administrative area.
They also said the security forces deployed in the square shortly after the attack.
Though Thursday's was the first attack of its kind, the town has been hit in recent months by mortar attacks related to the war in neighboring Syria.
According to initial reports, a suicide bomber detonated an explosive device this morning near the main government administration building as people congested around the entrance door.
Hermel, a dominantly Shiite city, is considered a bastion for Hezbollah resistance group.
In recent weeks, Lebanon has been hit by a string of attacks related to the Syria war.