Europe
4 killed, dozen wounded in shooting attack near Christmas market in eastern France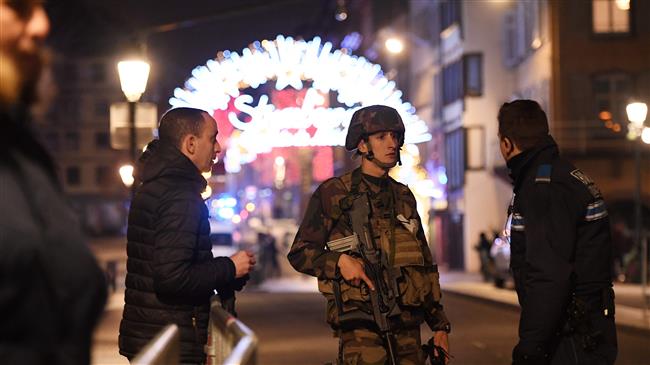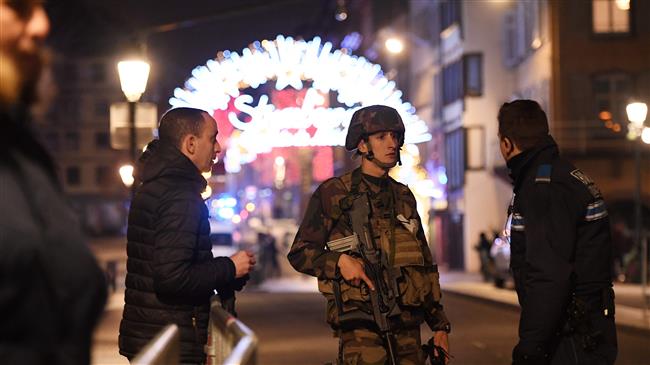 At least four people have lost their lives and eleven more sustained gunshot wounds after a "lone gunman" opened fire near a popular Christmas market in the eastern French city of Strasbourg.
Police said the 29-year-old armed man had struck in different places around the city center just before 8 p.m. local time (1900 GMT) on Tuesday.
Witnesses said he had fired a first series of rounds near the market, which attracts millions of tourists every year, before a second round a few meters further on.
"There were gunshots and people running everywhere," one local shopkeeper told French-language BFM TV television news network. "It lasted about 10 minutes."
The public prosecutor declared the incident to be "terrorism" and announced an inquiry had been opened into "assassination and attempted assassination."
French Interior Minister Christophe Castaner said the gunman was on the loose but had already been "identified" as being on a list of "security threats". He stressed that a manhunt, involving police and soldiers, was underway.
Security officials have locked down the center of Strasbourg, asking residents to stay indoors. Restaurants have also been ordered to close and not let customers leave.
The European Parliament, which is currently sitting in Strasbourg, was also sealed off with no-one able to leave or enter the building.
"[A] decision has been taken, as a precautionary measure, to close the European Parliament building in Strasbourg. We ask you to stay calm and safe within [European parliament] premises," a message sent by the parliament's safety awareness division to MEPs read.
British MEP Sajjad Karim tweeted, "I am in the EP completely safe and unable to leave at present. It's an unfolding situation and my thoughts are with the victims."
An unnamed source close to the investigation said the gunman was wanted by the gendarmerie for a robbery committed this summer and was known to France's internal security services as a suspected security risk. Gendarmerie forces raided his residence earlier in the day, but he was not present.
Some 26,000 individuals suspected of posing a security risk to France are on the Fiche S watch list, of whom about 10,000 are believed to have been radicalized, sometimes in Salafist mosques, online or abroad.
The president has been facing calls for him to quit office after trying to push through a series of unpopular reforms.
The Strasbourg attack came as thousands of demonstrators, wearing yellow vests, have been gathering in major French cities since November 17 to protest President Emmanuel Macron's controversial fuel tax hike and the deteriorating economic situation in France.
According to a recent survey conducted by the European and English-language digital news publisher The Local, 84 percent of the French people, mostly from the middle-income group, support the protests. Fuel prices in France have risen more than 20 percent this year.