Europe
4 killed in Swiss-Italian border landslides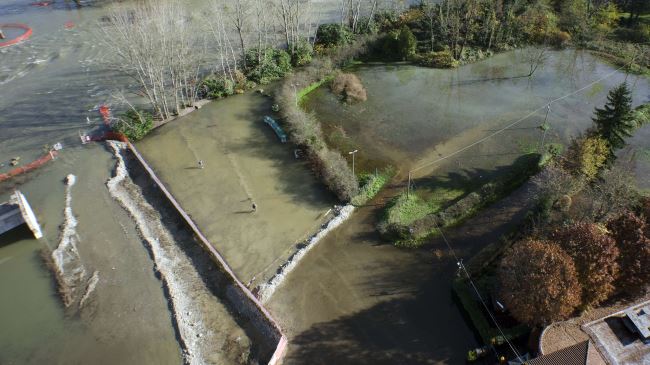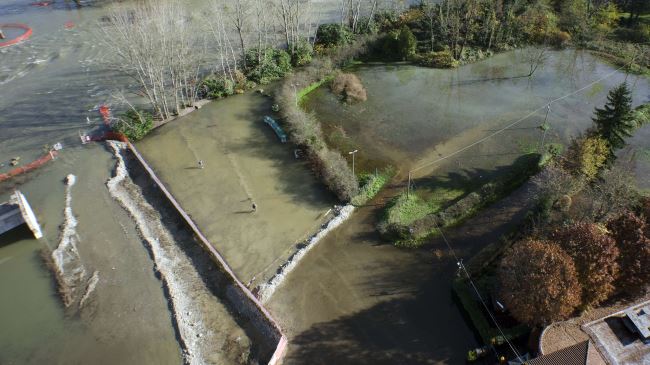 Landslides triggered by torrential rain have claimed the lives of at least four people on the two sides of the Swiss-Italian border.
Swiss police said on Sunday that two people died and four others were wounded when a mudslide hit a small residential building in the rain-struck southern Ticino region of Switzerland.
The bodies of two women were pulled from the debris of the three-storey apartment building in Davesco-Soragno, near the city of Lugano, after being hit by the mudslide shortly before 2:30 a.m. (0130 GMT).
According to local media, on the other side of the border, a 70-year-old man and his granddaughter lost their lives when another landslide engulfed a house on the Italian shores of Lake Maggiore.
Rescue workers managed to pull the 16-year-old granddaughter from the rubble while she was still alive after hours of digging, but she died later in hospital.
"Firefighters and civil protection officers were there very quickly and started digging with spades, even with their bare hands. The parents were helping them… it was a horrific scene," a neighbor of the family, from a hamlet on the outskirts of Laveno Mombello municipality, told Italian television.
Meanwhile, a man who lived near the city of Genoa was also unaccounted for after his car was swept off the road by a torrent of water.
Numerous landslides have recently slammed northern Italy and southern Switzerland amid nonstop rainfall over recent weeks.
The Swiss government has warned that the rain, which subsided Sunday, would increase again between Monday and Tuesday on both sides of the border.