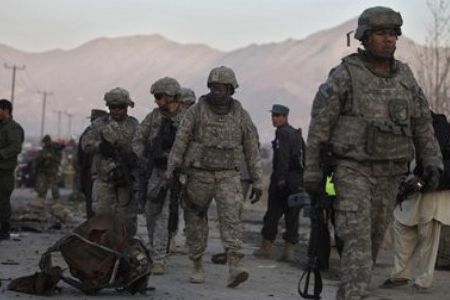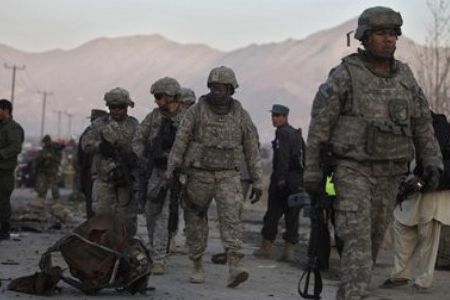 NATO has announced that four US-led soldiers have lost their lives in southern Afghanistan amid a growing fear in the West of the number of fatalities in the war-ravaged country.
A statement released by the International Security Assistance Force (ISAF) said that a soldier was killed on Sunday after a bomb exploded in Spin Boldak district of Kandahar province near the border with Pakistan.
No further detail has yet been disclosed.
According to a Press TV correspondent, three more NATO soldiers have also been killed in another separate attack in the southern province of Helmand.
The rise of civilian casualties due to the presence of US-led forces has provoked anti-American sentiments in war-ravaged Afghanistan as well as other countries in the region.
This has led to the rise of attacks on US-led soldiers and NATO supply convoys in Afghanistan and neighboring Pakistan over the past weeks.
At least 640 foreign troops have lost their lives in Afghanistan so far in 2010, making it the deadliest year for US-led forces since the 2001 invasion of the country.
Western public opinion is also growing increasingly tired of the war and mounting casualties. The United States and NATO have more than 150,000 troops in the war-torn country.