Syria
40 Al-Nusra Terrorists Killed in Clashes with Syrian Army in Dara'a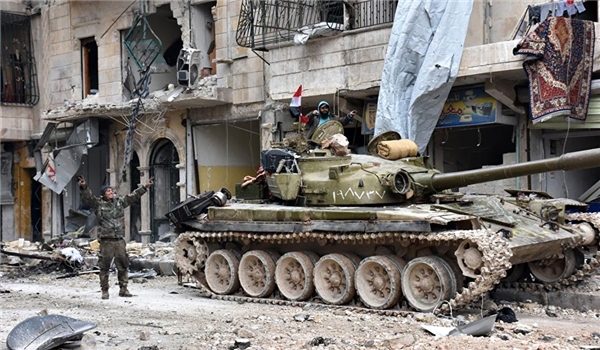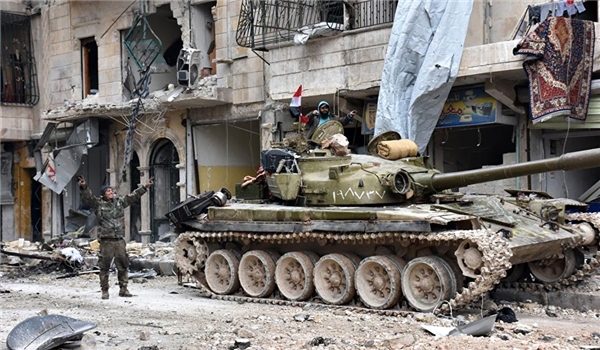 The Syrian Army forces engaged in fierce clashes with Al-Nusra Front (also known as Fatah al-Sham Front or the Levant Liberation Board) in different neighborhoods of the Southern city of Dara'a, killing 40 of them and injuring several more.
The army soldiers engaged in an intense battle with Al-Nusra in al-Manshiyeh neighborhood in Dara'a city, killing 40 terrorists and wounding some others.
In the meantime, the army fighter jets carried out several combat flights over the Al-Nusra positions in Dara'a, inflicting major losses on the militants.
Relevant reports said on Sunday that the army's artillery and missile units pounded the concentration centers and positions of Al-Nusra South of al-Manshiyeh neighborhood, near Katakit building, al-Masri square, Tariq al-Saad (way to dam) neighborhood and North of Seida carpet company in Dara'a city, killing and wounding over 10 militants and destroying a main command post, a mortar launcher, a cannon and a military vehicle.