Iraq
40 Daesh Insurgents Killed in Nangarhar Attack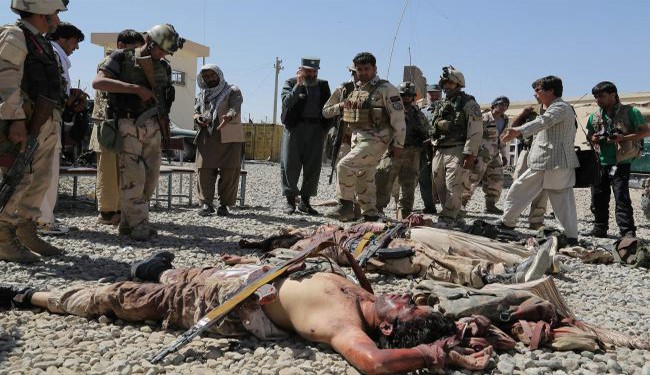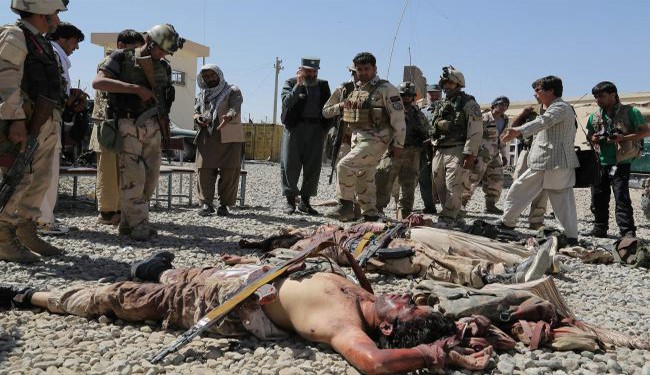 At least 40 Daesh insurgents have been killed during an attack on security forces outposts in eastern Nangarhar province since Tuesday, local officials said.
Fazal Ahmad Serzad, Provincial Police Chief said: "Daesh are taking orders directly from Pakistan's intelligence service (ISI) and more than 90 percent of Daesh insurgents are Pakistani nationals."
Serzad said that clashes still continue in some parts of Ashin district of the province and so far three security soldiers have been killed and eight others injured, local website "tolonews" reported.
This comes after Daesh (ISIL/ISIS) insurgents attacked the security outposts at 3 a.m (local time) on Tuesday.
Hundreds of insurgents started clashes, said officials.
"Reinforcements have been deployed to the areas. So far there are no civilian or Afghan security force casualties," officials said.
Two days ago security officials announced that for the first time, the newly emerged militant group launched an attack on security forces in Achin.
The clashes between Daesh fighters and Afghan security forces continued for several hours which resulted in the death of three Afghan soldiers and 40 Daesh militants.
A security source said on condition of anonymity on Tuesday that the U.S forces provided air support to their Afghan counterparts during Sunday's armed encounter.