Europe
40 migrants drown in Mediterranean: Italian navy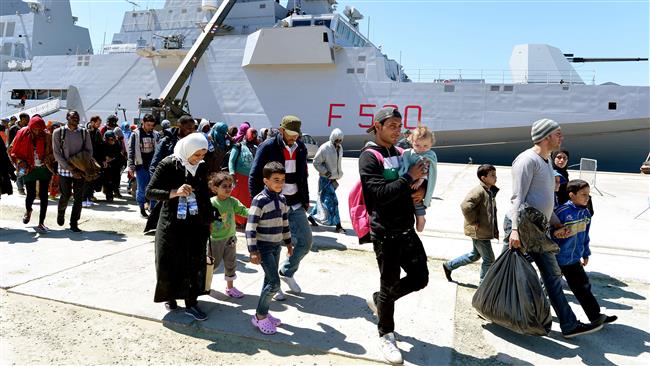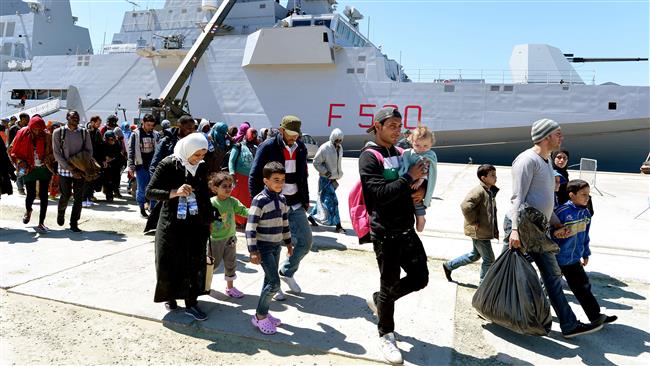 Forty migrants have died in the Mediterranean Sea in the latest fatal incident in the European migrant crisis.
The Italian navy said on Saturday that at least 40 migrants drowned after their boat sank en route to Europe across the Mediterranean.
"Operation underway… many migrants saved. At least 40 dead," the Italian navy said in a post on Twitter.
The International Organization for Migration (IOM) estimates that at least 2,300 people have died over the past eight months while trying to make the perilous crossing into Europe.
The Geneva-based organization says at the current rate of rescues – over 1,000 migrants a day – nearly 250,000 migrants have crossed the Mediterranean Sea into Europe so far this year.
In the meantime, European authorities have censured the host countries for failure to provide appropriate care for the migrants and asylum seekers.
On August 6, IOM Director General William Lacy Swing has said, ​"It is unacceptable that in the 21st century people fleeing from conflict, persecutions, misery and land degradation must endure such terrible experiences in their home countries, not to mention en route, and then die on Europe's doorstep."
Vincent Cochetel, who directs the Europe bureau of the UN High Commissioner for Refugees (UNHCR), said on August 8, "I've been working 30 years with UNHCR, I've visited many African and Asian countries and I've never seen such a situation."
"This is the European Union and this is totally shameful," Cochetel stated.
Most of the migrants who risk their lives trying to reach Europe are fleeing from hardships inflicted on them and their families in conflicts in the Middle East and Africa.
Czech President Milos Zeman said recently that the Western military intervention in the Middle East and North Africa had caused the huge influx of migrants into Europe.