Syria
43 killed in clashes between Syria forces, terrorists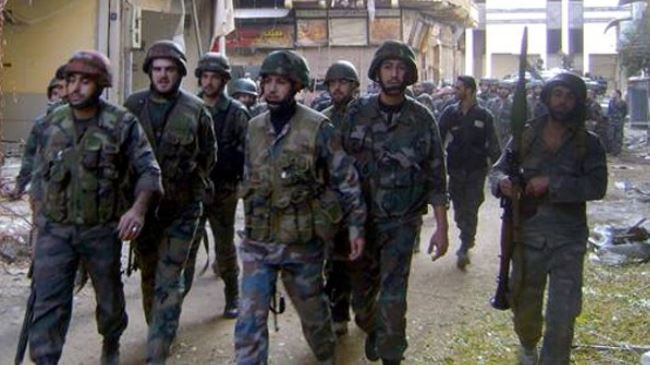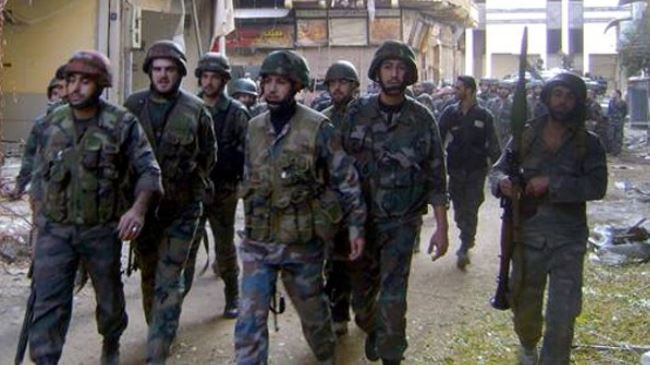 At least 43 people have been killed in clashes between Syrian government forces and al-Qaeda-linked al-Nusra Front militants in the Golan Heights.
The so-called Syrian Observatory for Human Rights, which opposes the Syrian government, said on Sunday that 17 militants as well as 26 troops were killed in the fighting in the province of Quneitra on Saturday.
Quneitra has in recent days been at the center of skirmishes between troops loyal to President Bashar al-Assad and Takfiri terrorists.
Meanwhile, Syrian warplanes carried out fresh airstrikes against Takfiri ISIL militants in the eastern province of Deir Ezzor and the northern province of Raqa.
The air raids come amid a stepped-up campaign by the Syrian government targeting ISIL positions in northern and eastern Syria.
Official SANA news agency also reported that Syrian armed forces killed a number of foreign-backed militants in several parts of the country on Sunday.
Syria has been gripped by deadly violence since 2011 with ISIL Takfiri terrorists currently controlling parts of the country, mostly in the east.
The Western powers and their regional allies — especially Qatar, Saudi Arabia and Turkey — are reportedly supporting the militants operating inside Syria.
More than 191,000 people have been killed in over three years of foreign-backed militancy in the Syria, says the Office of the UN High Commissioner for Human Rights (OHCHR), calling the figure a probable "underestimate of the real total number of people killed."