China
432 bodies recovered from capsized Chinese ship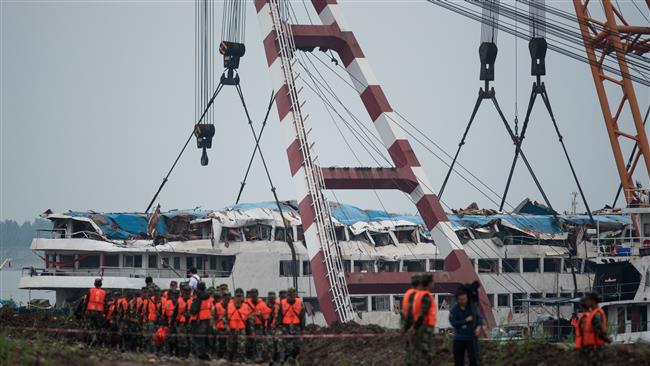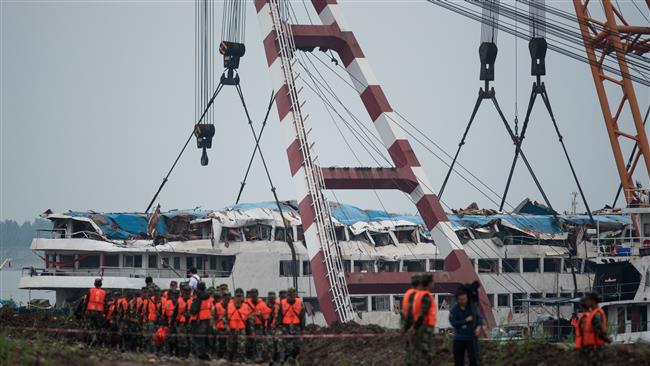 Rescuers have recovered 432 bodies from a cruise ship that capsized during a tornado on the Yangtze River in central China last week.
Of the 456 people on board "Eastern Star", a tourist boat that overturned on June 1 in Hubei province, 14 survived and 10 remain missing, the official Xinhua news agency reported on Sunday.
Nearly 150 ships, 59 machines, 3,400 Chinese troops and 1,700 paramilitary personnel are involved in the rescue and recovery operations, according to the report.
The last two survivors were pulled out of the water on June 2. Most of those on board were tourists travelling from the eastern city of Nanjing to Chongqing in southwest.
The incident is believed to be China's worst maritime tragedy in decades.
On June 5, rescuers managed to pull the ship out of the water and began recovering over 200 bodies that were trapped inside. Massive cranes were used to right the overturned ship.