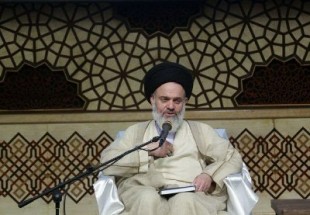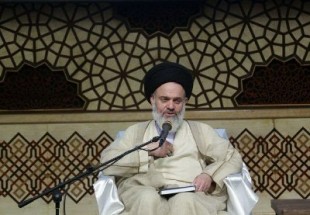 "Currently 44 specialized centers are active in seminary schools in Qom as well as in other Iranian provinces which host as many as 4000 seminary students," Head of Islamic seminaries said.
Speaking in 3rd round of meetings held for the professors of Specialized Islamic centers, Ayatollah Hosseini Bushehri highlighted society's needs as well as Islamic seminaries' duties and said, "Imam Ali (AS) has said, "One should not be satisfied with the status quo, they must make an effort in order to create a better future for themselves, the world's conditions are truly changing, therefore Islamic seminaries' status must also change accordingly."
The member of Assembly of Experts further went on, "Strategic planning plays a key role in Islamic seminaries future; Seminary professors can also play an important role in defining Seminaries' objectives. We are benefitting from young and knowledgeable professors in seminaries now and they must come up with new ideas and also try to distinguish the elite students and train them."
He further highlighted the seminary professors' role in training creative and knowledgeable clerics and said, "There are currently 44 specialized Islamic centers in Qom as well as in other Iranian provinces, yet we must not stop there as there are many necessities and we should try to meet the society's needs,"
"There are as many as 4000 students attending specialized seminary schools. This is the true potential of Islamic seminaries and we are working hard to move forward. There are 7 specialized fields for the students in the 2nd grade of Islamic seminaries, 27 special fields in the 3rd level and 26 fields for students who are studying the 4th level of Islamic seminaries," he added.
It must be noted these specialized centers are considered as academic settings for higher education in Islamic seminaries, they are intended for seminary students and clerics to pursue a special field of science along with their general knowledge f Islamic sciences in order to get their doctorate.
It's worth mentioning that fields including History, Philosophy, Theology, Law and Ethics are currently being taught with their various specialties in Seminaries' specialized centers.