Afghanistan
48 killed in bomb explosion in Afghan capital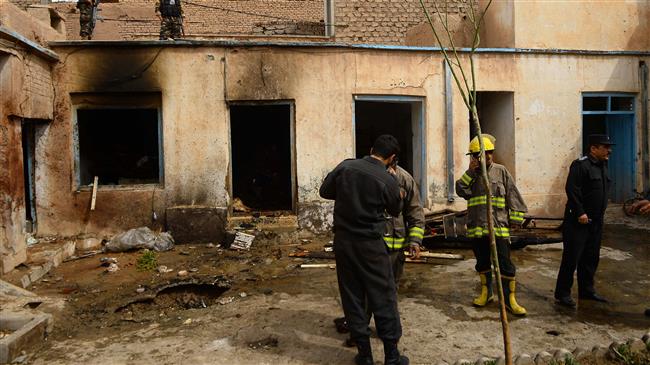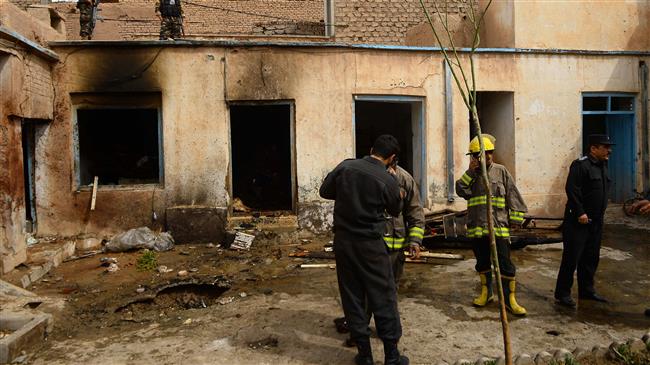 Nearly 50 people have been killed in a bomb attack in front of an educational center in a mainly Shia Muslim area of western Kabul, the capital of Afghanistan.
"We can confirm the attack was caused by a bomber on foot. The bomber detonated himself inside the education center," said police spokesman Hashmat Stanikzai.
The ministries of interior and health confirmed that at least 60 people were injured in the Dasht-i Barcha neighborhood.
There was no immediate claim of responsibility for the blast. But previous attacks on Shia targets in the area have been claimed by the Daesh Takfiri terrorists.
On August 3, nearly 40 people were killed and dozens more injured in a bombing and shooting attack on Shia worshippers in eastern Afghanistan near Pakistan's border. The attack was carried out in the city of Gardez, the center of Paktia province.
The Hazara Shia community, the poorest of the country's ethnic groups, accounts for about 22 percent of Afghanistan's population. Its members have been targeted in several large-scale kidnappings and killings across Afghanistan in the past, prompting demonstrations and sit-ins in Kabul and elsewhere.
The UN Assistance Mission in Afghanistan (UNAMA) said last year civilian casualties in sectarian attacks across Afghanistan, primarily against Shia mosques, had sharply risen.
Last December, dozens were killed in an attack claimed by Daesh on a Shia cultural center. Daesh has been growing in size and expanding its operations in the country over the past few years.
Daesh terrorists and Taliban militants also massacred dozens of civilians, mostly Shia Hazaras, during an attack on a village in the northern province of Sar-e Pul last August.
The rise of Daesh in Afghanistan has triggered concerns in a country that has already been torn apart by decades of Taliban-led militancy and the 2001 invasion of the United States and its allies.
Daesh, which has been crushed in Iraq and Syria, has reportedly managed to take recruits from Taliban defectors in Afghanistan's eastern province of Nangarhar, which borders Pakistan.