Saudi Arabia
4th KSA border attacker identified as Saudi national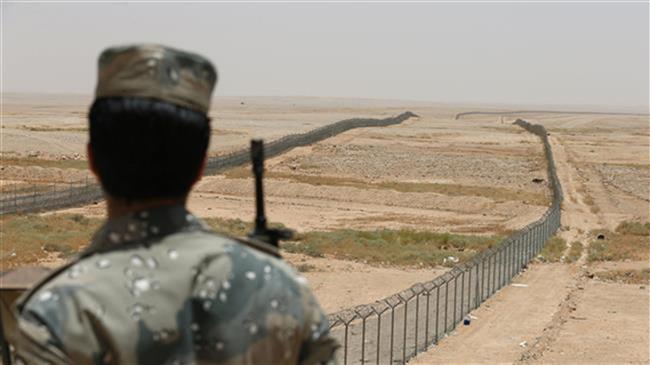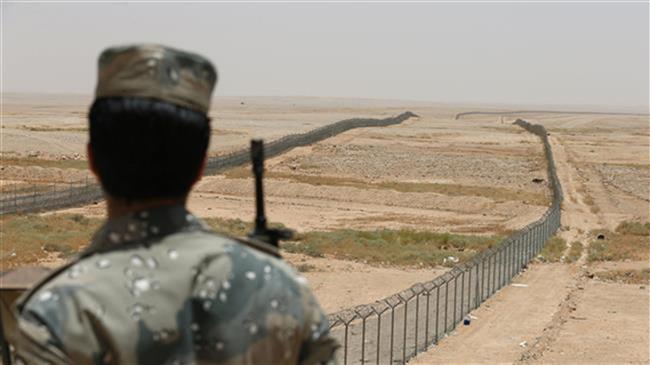 A fourth assailant involved in a recent cross-border attack in Saudi Arabia has been identified as a Saudi national, the kingdom's Interior Ministry says.
The attacker was "killed during an exchange of fire by the suicide belt that he was wearing. His name is Salim Mohammed Faheed al-Shamry," the official Saudi Press Agency, quoted the ministry as saying.
The Saudi press further said that the four gunmen were also killed while "trying to infiltrate" the border.
Saudi Interior Ministry spokesman Major General Mansour al-Turki had revealed the names of three of the four gunmen involved in the cross-border attack in a statement issued on Friday.
The spokesman further said that the militants were in possession of grenades, pistols, rifles, tracking devices and significant sums of money in US, Syrian, Iraqi and Saudi currencies.
On January 5, the four gunmen attacked a Saudi security patrol in the Swiff crossing in the Arar region near the Iraqi border, killing a senior officer and two soldiers and wounding at least three others.
No group has claimed responsibility for the deadly attack yet.
The Arar region borders Iraq's volatile Anbar Province, where the ISIL Takfiris have been actively operating.
ISIL terrorists are currently in control of large areas across Syria and Iraq where they have been carrying out horrific acts of violence, including public decapitations and crucifixions, against different Iraqi and Syrian communities such as Shias, Sunnis, Kurds, and Christians.
Saudi Arabia stepped up security on the frontier in July last year and deployed thousands of extra troops to support the border guards force after the ISIL terror group seized swathes of territory in Iraq, including Anbar Province.
This comes as senior Iraqi officials have blamed Saudi Arabia, Qatar and some other Persian Gulf Arab states for the escalating terrorism in their country.