Europe
5 civilians killed, dozens hurt in east Ukraine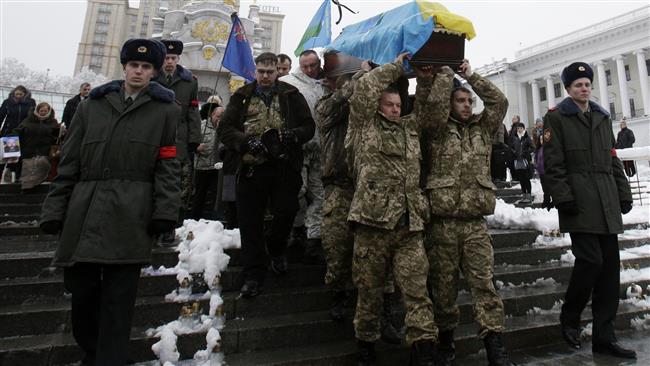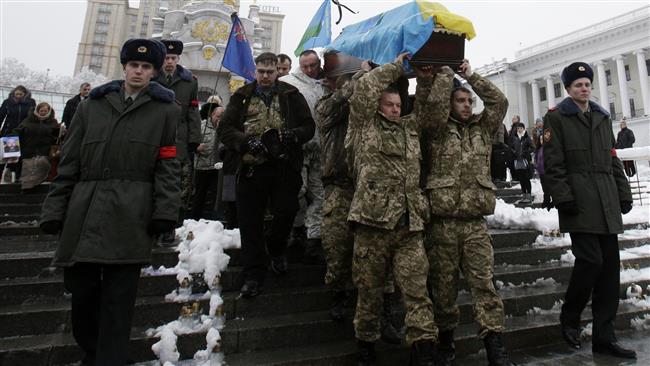 At least five people have been killed and dozens more wounded in the latest clashes between military forces and pro-Russians in eastern Ukraine.
Officials said Wednesday that the fresh fighting broke out overnight in Donetsk.
"Five civilians were killed. Twenty nine received wounds of varying severity. As of 9:30 a.m., military actions in the city continue. The sound of heavy weapons can be heard everywhere," the city's administration said in a statement.
The clashes came ahead of high-stakes peace talks in Berlin, where Foreign ministers of Ukraine, Russia, Germany, and France are to kick off a fresh round of negotiations on the conflict in eastern Ukraine.
The two sides have intensified their fighting to capture Donetsk's main airport. Militants still claim they control the facility which is almost in complete ruin due to continuous shelling by Kiev forces.
Back in September, the representatives of Ukraine, Russia, and self-proclaimed Donetsk and Lugansk republics inked a ceasefire deal in the Belarusian capital, Minsk. The truce has been almost daily violated by both the Ukrainian military and pro-Russia forces in eastern Ukraine.
The two mainly Russian-speaking regions of Donetsk and Lugansk in eastern Ukraine have been the scene of deadly clashes between pro-Russia protesters and the Ukrainian army since Kiev's military operation started in mid-April in a bid to crush the protests.
According to the latest figures released by the United Nations, around 5,000 people have been killed in the fighting.