Syria
5 doctors kidnapped in Syria's rebel-held area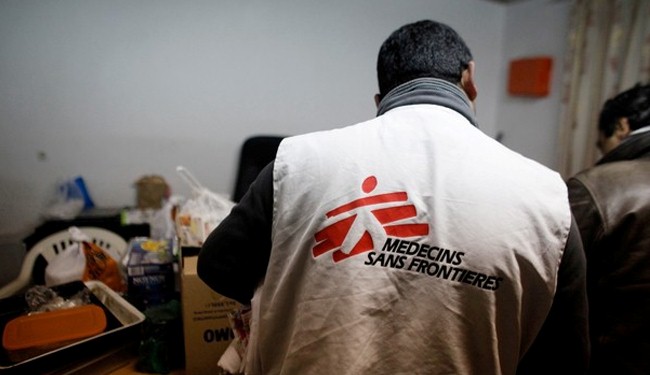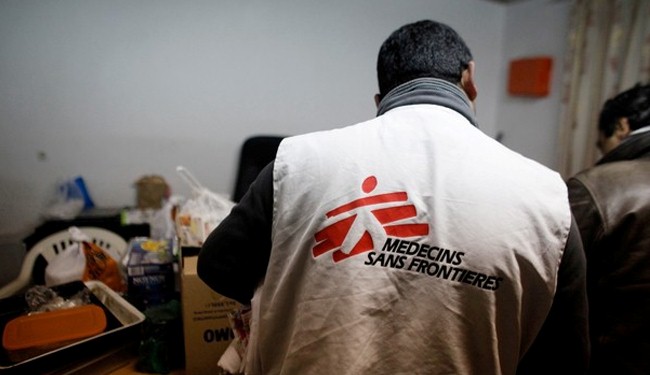 An unknown "group" has seized five members of the "Doctors Without Borders" organization in north of Syria, occupied by armed groups fighting to overthrow Syrian government.
The five were seized "allegedly for questioning," said media relations representative, Michael Goldfarb, on Saturday.
The group, known officially as Medecins Sans Frontieres, has struggled to contact the staff, according to Reuters, but they have failed to get any new information.
"For the safety of our staff we cannot provide any more information at this time," Goldfarb said in a statement without specifying whether MSF officials knew specifically what "group" wanted to question the five staffers.
Head of the so-called Syrian Observatory for Human Rights, Rami Abdurrahman, said that members of the al-Qaeda-linked Islamic State of Iraq and the Levant had stormed a hospital in the northwestern province of Latakia and taken all of its doctors to an unknown location. Others were taken from their homes by ISIL members, he added.
Abdurrahman said it was not clear whether the Doctors Without Borders members were among those taken in Latakia.
Opposition-occupied areas of northern and eastern Syria have seen a wave of kidnappings over the past six months that has targeted journalists, aid workers and activists. Al-Qaeda-linked militant factions are suspected of being behind many of the abductions.
The north-western province of Aleppo has been one of the main strongholds of Saudi-backed militants charging the war on Syria for overthrowing the government.
Many Syrian activists have fled the country after threats by ISIL and the killing of a number of citizen journalists.
The war in Syria started in March 2011, when pro-reform protests turned into a massive insurgency following the intervention of Western and regional states.
The unrest, which took in terrorist groups from across Europe, the Middle East and North Africa, has transpired as one of the bloodiest conflicts in recent history.
According to the United Nations, more than 120,000 people have been killed and a total of 7.8 million of others displaced due to the violence.