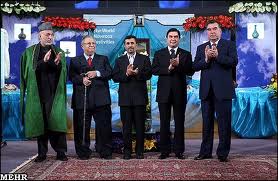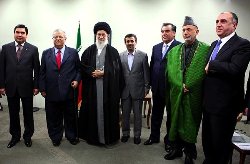 Presidents of Tajikistan, Afghanistan, Turkmenistan, Armenia and Iraq will attend World Nowruz Festival, due to be held in Tehran from March 26-27.
Director General of the International Affairs Department at the office in charge of organizing the World Nowruz Festival Mohammad-Reza Forqani said on Thursday that Deputy Prime Minister of Kyrgyzstan, Qatari Crown Prince, Foreign Minister of Oman and an Azeri official too will attend the meeting.
The countries' officials will on the sidelines of the celebration meet with Supreme Leader of Islamic Ummah and Opressed People Ayatollah Seyed Ali Khamenei and President Mahmoud Ahmadinejad, giving speeches on Nowruz, said Forqani, adding that Nowruz Commemoration Secretariat too will be opened on the sidelines of the festival.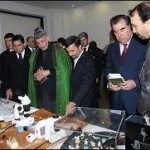 He added that a special ceremony too will be held at the UN on Nowruz by Iran's representative office in cooperation with Tajik and Afghan officials.