Iran
50 countries keen for discussion with Iranian FM in NAM confab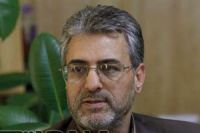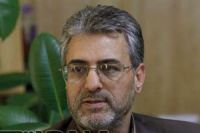 An Iranian diplomat said in Tehran on Tuesday 50 countries have voiced interest in holding discussions with Foreign Minister Mohammad Javad Zarif on the sideline of the 17th foreign ministerial conference of the Non-Aligned Movement (NAM) to be held in Algerian capital, Algiers.
Talking exclusively to IRNA, Iranian Ambassador to Algiers Mahmoud Mohammadi said Tehran is doing preliminary preparations to arrange the meetings.
Mohammadi noted that Iran, as the rotating NAM president, will have an active role during the four-day conference.
The ambassador further pointed to Zarifˈs schedule during the conference and said he is going to participate in the joint meeting between the NAM and Group 77 based on an invitation he received from his Algerian counterpart.
The meeting of the group which includes many countries of the developing world will focus on such issues as peace, sustainable development and poverty elimination with the objective of reinforcing the NAM meeting.
As for Tehran-Algiers ties, he referred to Algeria as an important country in the Islamic world which shares many common views with Iran in foreign policy topics and said Algeria has always been sensitive tot he rights of nations.
Mohammadi further noted that Algeria is a supporter of the oppressed nation of Palestine, noting that the country no sort of relations with the Zionist regime.