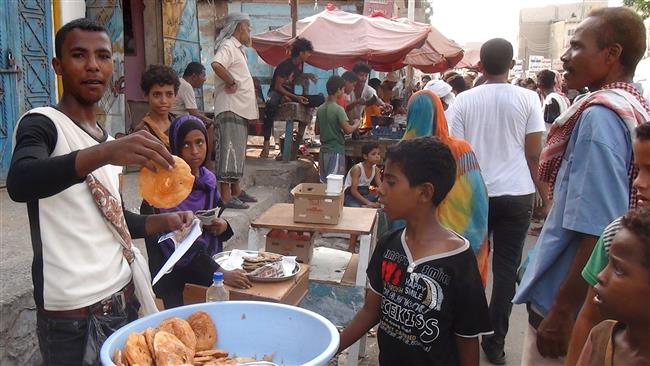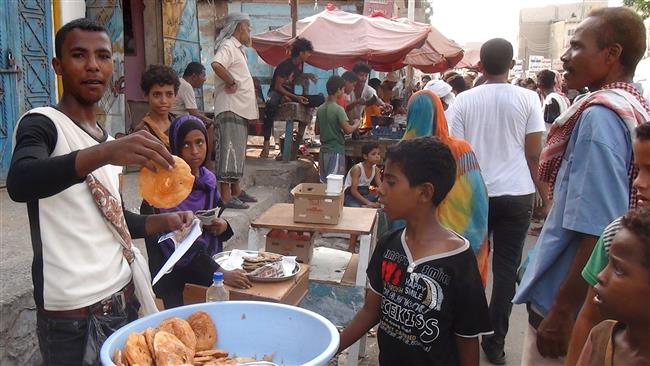 The worsening sanitary situation in Yemen has turned into another major concern for its people as thousands have contracted the dengue fever in the south of the war-torn country.
The mosquito-borne virus has so far infected at least 5,000 people, al-Khadr al-Aswar, a top health official in the southern Yemeni city of Aden, told The Associated Press on Thursday.
Awsar attributed the speedy spread of the disease to the untreated sewage and piles of uncollected garbage in the violence-wracked region, saying the rising temperatures have also contributed to the transmission of the severe, flu-like illness.
Last week, the World Health Organization (WHO) reported that the number of people diagnosed with dengue fever in Yemen had dramatically increased since Saudi Arabia started its military campaign against the country on March 26.
According to the world body, over 3,000 cases of the infection were recorded in the impoverished country between March 27 and June 4.
WHO urges "an epidemiological field investigation and entomological survey focusing on the dengue mosquito vector and breeding sites in Hudaidah, Hadramaut and Aden governorates," said WHO spokesperson Tarik Jasarevic, noting that the last major outbreak of the virus in Yemen "was in 2011 in Hudaidah governorate with 1,500 confirmed cases."
The official further pointed out that the chaotic situation in the Arab state has posed a serious threat to the health of the Yemeni children.
"This obviously comes on top of a very difficult health situation in Yemen where immunization activities have been disrupted, leaving millions of children below the age of five unvaccinated, increasing the risk of measles, and we have seen cases of measles and increasing the risk of polio, which has been eliminated but again is a risk," Jasarevic went on to say.
Dengue fever rarely causes death among the infected, but in the most severe cases, the virus can culminate in nausea, abdominal pain and even acute respiratory problems.
Riyadh started its aggression against the impoverished Arab country with an aim to undermine the Houthi Ansarullah movement and bring back to power Yemen's fugitive former president, Abd Rabbu Mansour Hadi.
UN Human Rights spokesman Rupert Colville said on June 16 that at least 1,412 Yemeni civilians, including 210 women, had been killed and a further 3,423 injured since that date.