Afghanistan
55% of Afghan children suffer from malnutrition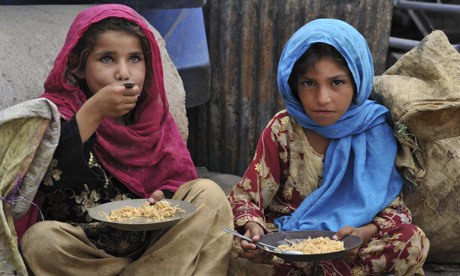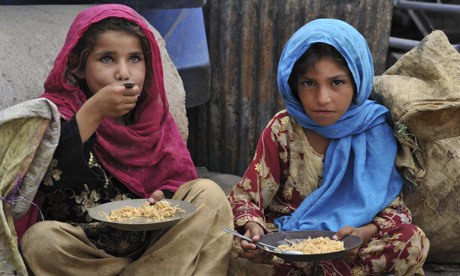 More than half of Afghan children are suffering irreversible harm from severe malnutrition, new data by the Afghan government and UN show.
The data shows that 55 percent of the country's children are stunted because they are poorly nourished in the crucial first two years of life, The Guardian reported on Sunday.
Doctors and other experts say that poor nutrition in first two years has permanent effects on children's minds and bodies, and could spell disaster for country.
"After the age of two years, stunting is largely irreversible, and has an impact on growth and development and cognitive function," Carrie Morrison from the World Food Programme said.
"Over the longer term, it can have a very damaging effect on the national economy. Young people are not able to attain what they should be able to attain. Women who marry young and are stunted themselves give birth to a small infant and the cycle goes on," she added.
The report says chronic malnutrition is particularly widespread and persistent in Afghanistan where in some areas one in four children suffers acute malnutrition.
The majority of Afghans cannot afford even a minimally healthy diet, and in some provinces only one in five could afford regular balanced meals, a recent UN study suggests.