5th Int'l Gaza Conference held in Tehran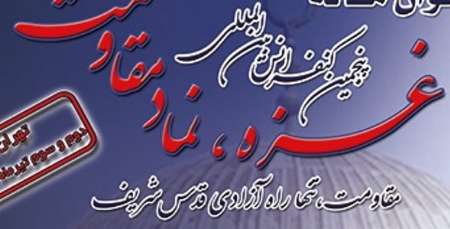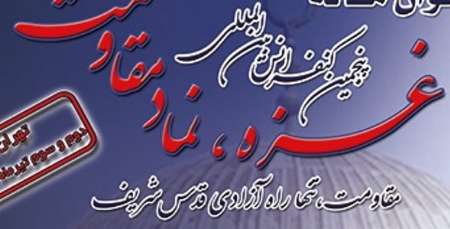 The 5th International Gaza Conference opened in Tehran on Saturday in the presence of the Iranian Parliament Speaker Ali Larijani.
Among the prominent personalities, attending the international gathering held at Shams Hall of Tehran, there were the Secretary General of Palestinian Nation's Support Group, Zahra Mostafavi, the Palestinian Ambassador to Tehran Salah Zawawi, representative of Islamic Jihad Movement of Palestine Nasser Abu Sharif, former Iranian ambassador to Lebanon Ghazanfar Roknabadi, a group of parliament members and Islamic countries' ambassadors.
Among the main axes of the international conference, there are 'Resistance, Opportunities and Challenges', 'Perspectives of Compromise Axis', 'Evaluating the Equation of Facing the Zionist Regime in Regional Scale', 'Resistance, Compromise, and International Coalitions Equation', and 'Qods, Axis of Islamic World Unity'.
According to the secretariat of the conference, the call for papers of the gathering was made last year and 100 articles were received at that secretariat, out of which 71 articles were considered relating to the conference axes, and five were chosen as the best.