Iraq
6 ISIL Terrorists, Commanders Killed in Iraqi Airstrike Near Mosul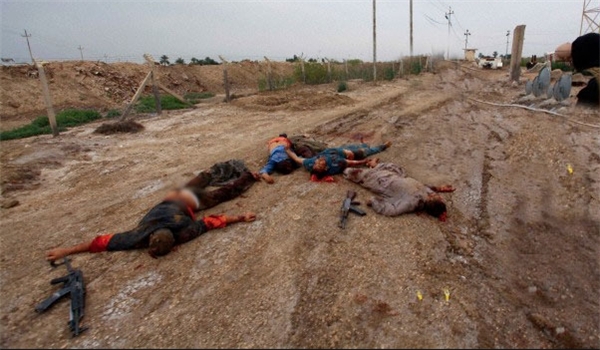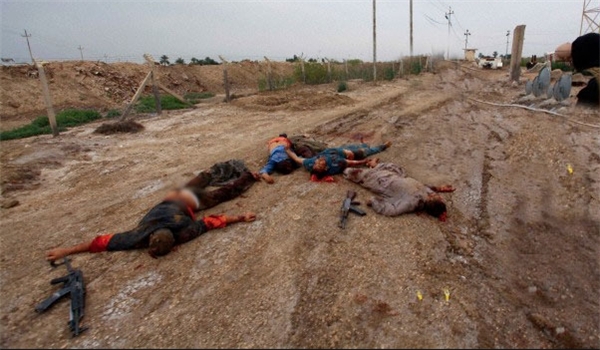 At least half a dozen ISIL terrorists, including senior commanders, were killed in Iraqi airstrikes and artillery attacks near the city of Mosul on Saturday.
Six ISIL terrorists, including the terrorist group's so-called police commander Abdel Hadi Qardi and military training commander Issa Nasr, were killed in Iraq's air raids and artillery attacks in al-Saray Ta Afar near Mosul city.
The Iraqi government troops also managed to kill three suicide bombers who intended to blow themselves up in a military checkpoint in Qateh Makhmour region Southern Mosul in Nineveh province.
In a relevant development earlier on Saturday, the Iraqi fighter jets struck and destroyed an oil convoy of the ISIL in the Northern part of Iraq, inflicting heavy losses on the Takfiri terrorists.
The ISIL convoy comprising 20 oil tankers was completely razed down in the Iraqi airstrikes.
The ISIL's oil tankers were carrying crude oil from al-Qayareh oilfields in the Southern part of the Mosul city in Nineveh province.
At least 10 ISIL militants were killed in the Iraqi air raids on their oil convoy.