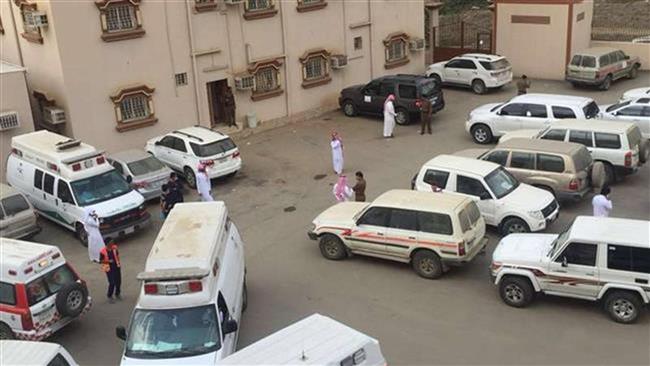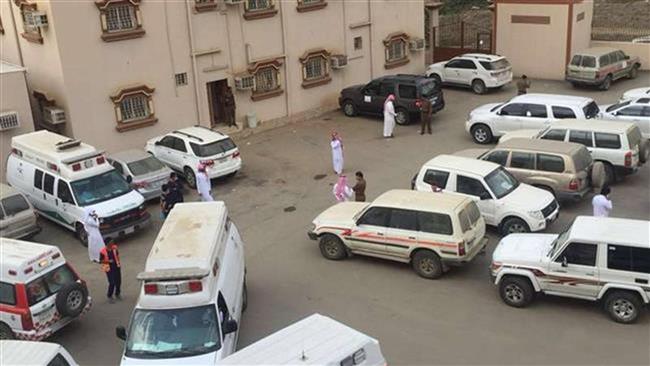 An assailant has opened fire at an education department building in southwestern Saudi Arabia, leaving six employees dead and two others wounded.
Saudi Interior Ministry spokesman General Mansour al-Turki said the attack took place at about 2 p.m. local time (1100 GMT) on Thursday in the Aldair Bani Malik governorate of the Jizan region.
Six people lost their lives in Thursday's incident while two more sustained injuries, he noted, adding that the shooter has been arrested.
"This is a criminal act," said Turki.
Meanwhile, the Jizan police spokesman confirmed that the perpetrator of the assault had been taken into custody.
There was no official statement on the identity of the assailant, but the Saudi newspaper Okaz said the shooter was a teacher almost 30 years old.
State TV posted a still photograph depicting ambulances at the scene of the shooting attack.
The Saudi Sabq online newspaper also released a picture of emergency vehicles outside the four-story building, where the assault happened.
Jizan, on the kingdom's southern border with Yemen, has been targeted by retaliatory missiles and cross-border fire since Riyadh launched its ferocious campaign in its neighbor last March.
The Saudi strikes are supposedly meant to undermine the Houthi Ansarullah movement and restore power to the country's fugitive former President Abd Rabbuh Mansur Hadi.
Nearly 8,300 people, among them 2,236 children, have reportedly been killed and over 16,000 others injured. The strikes have also taken a heavy toll on the impoverished country's infrastructure.