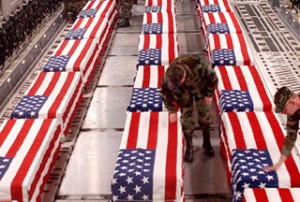 Foreign troops in Afghanistan have had another deadly day as a new wave of attacks caused the deaths of six NATO forces, mostly American.
A British bomb disposal expert was killed in an explosion in the Musa Qaleh area in northern Helmand province on Monday.
The soldier, from the 11 EOD Regiment, Royal Logistic Corps, was the second British serviceman to die in Afghanistan in 2010.
Earlier in the day, a clash with militants during an "operational patrol" in southern Afghanistan killed three American troops, US military officials reported.
Monday marked the deadliest for the coalition forces in Afghanistan in two months, with the additional death of a French officer who came under militant fire while on a joint patrol with Afghan troops in the northeastern Kapisa province.
The nationality of a sixth soldier, who was killed in eastern Afghanistan, has not been released.
Including the mortalities reported Monday, the British death toll is now 247 from the war in Afghanistan that was initiated by the US-led invasion in 2001. The number of French deaths now rests at 37.
There are currently more than 113,000 US and NATO forces stationed in Afghanistan. The number is set to rise to nearly 153,000 by the end of 2010.
The troop surge comes despite a plummeting popularity for the prolonged war which continues to claim lives, according to opinion polls in Western countries.