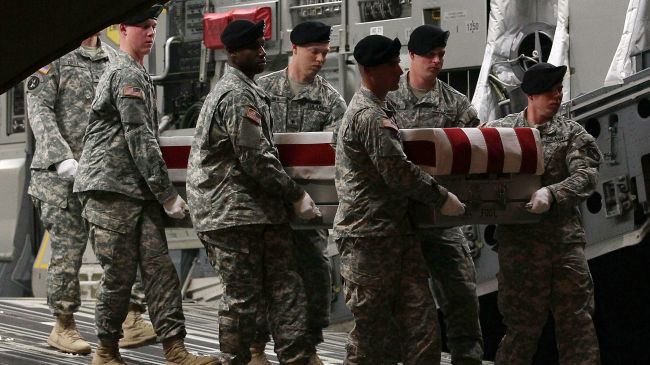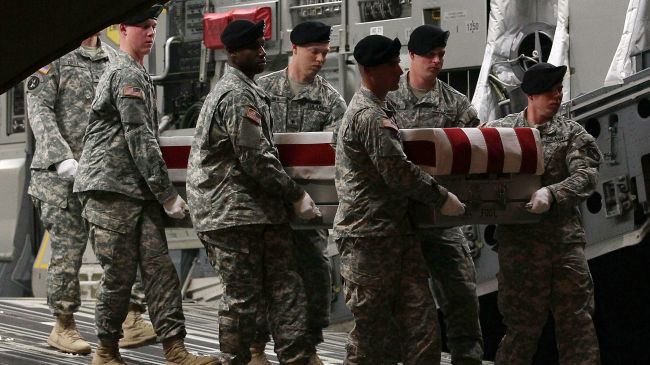 At least six US soldiers have been killed by a roadside bomb in eastern region of Afghanistan, NATO and US sources say.
"Six International Security Assistance Force (ISAF) service members died following an improvised explosive device attack in eastern Afghanistan today," ISAF said in a statement on Sunday, which did not provide their nationalities.
However, in Washington, a government official said all the dead soldiers were from the United States.
The ISAF statement also said that earlier on Sunday another US-led soldier was killed in southern Afghanistan in a similar assault, bringing the day's death toll to seven.
The increasing number of military casualties in Afghanistan has caused widespread anger in the US and other NATO member states, undermining public support for the Afghan war.
According to the website icasualties.org, a total of 228 foreign troops, 165 of them US personnel, have lost their lives in Afghanistan so far this year.
A total of 566 US-led forces died in Afghanistan in 2011. However, 2010 remains the deadliest year for foreign military casualties, with a death toll of 711.
Insecurity continues to rise across Afghanistan, despite the presence of about 130,000 US-led forces in the country.
On Sunday, as many as 28 civilians and policemen were killed in southern Kandahar and Helmand provinces of the war-torn country.
The United Nations announced on February 4 that 2011 was the deadliest on record for Afghan civilians. The death toll rose eight percent compared to the year before and was roughly double the figure for 2007.
Overall, 3,021 civilians died in violence related to the war and 4,507 were wounded in 2011.