Turkey
6,000 Turks trained by ISIL: Is Turkey the next target of terrorists?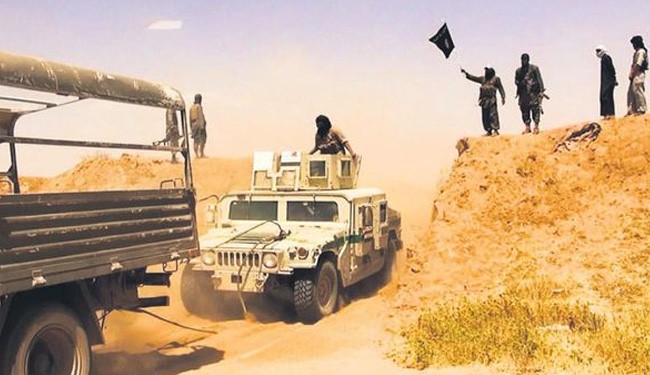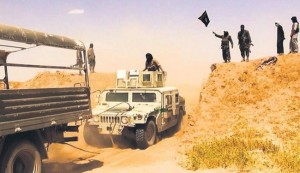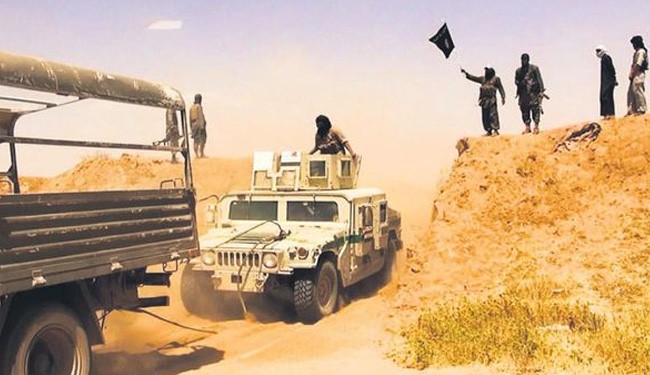 There are more than 6,000 Turks in the ISIL terrorist group, but not all of them are fighting and most of them returned to Turkey following a two-month-long training session, according to a former ISIL militant from Turkey.
The former militant, who requested to be referred to only by his initials A.C., was a deputy commander of ISIL and was responsible for the organization's Turkish border. ISIL is active in Syria's civil war and controls territory along the Turkish border. The group was disowned by al-Qaeda's central command earlier this year after it fell into territorial and power struggles with the al-Nusra Front, which comprises al-Qaeda's official Syria wing.
A.C. spoke to Sunday's Zaman from his family home in the southern province of Hatay. He began his remarks by talking about what had prompted him to leave his small village in Hatay to go to Syria and fight in the ranks of ISIL.
Speaking enthusiastically about the clashes in which he participated in Syria, A.C. said what surprised him most regarding ISIL was the kind of people who joined in the organization. "There was a woman warrior from Egypt who had left her husband to join the organization. She had two children. There were warriors from the United States, Germany and many European countries. Most of them knew several languages. There were some warriors from Egypt and Syria," he said.
Turkish intelligence reports indicate that many foreign fighters come from various countries across the world, including France, the United Kingdom and Germany in addition to Turkey, cross into Syria from Turkey to join ISIL and various other terrorist groups in the region. According to media reports, those fighters can easily cross Turkey's border with Syria in the border provinces of Sanliurfa, Kilis, Gaziantep and Hatay with the help of illegal smugglers.
ISIL militatns
According to A.C., there are more than 23,000 ISIL militants in Syria and 17,000 of them have taken oaths to fight in the organization until they die. "Thousands of Turks are fighting with ISIL. I talked to hundreds of them. I think 5-6,000 Turkish warriors have gone to Syria. I helped group of Turkish Mujaheddin (Islamic fundamentalist militants) to cross the border," he said.
According to sources, ISIL focuses its efforts on recruiting Turks from Istanbul and targets low-income youths, usually between the ages of 18 and 25, who have family problems. ISIL had even set up a number of centers to recruit young people in Istanbul's Gungoren, Bagcilar and Fatih districts, which are known as conservative areas.
A.C. said while he was fighting for ISIL in Damascus, his commander was a former US soldier who had fought in Afghanistan and converted to Islam while he was fighting against Taliban in Afghanistan because he was affected by the tyranny they were subjected to.
"He came to Syria for [the purpose of] jihad. We had a lot of respect for him. He led clashes in many of the places. He was a real mujaheed," A.C. said.
During the time he fought for ISIL, A.C. witnessed many executions by ISIL. One of the executions he could not forget was the execution of a 16-year-old boy who was accused of spying and thus causing the death of many ISIL militants.
"He was tried and admitted to his offense. I told him to ask for God's forgiveness. I made him do full ablutions. He prayed. Four days passed. Later, the Islamic court sentenced him to death. I went to him and said he would be executed.
Turkish militants trained by ISIL in Syria are operating in a number of Islamic foundations and associations in Turkey. By organizing various activities, they aim to attract new members to the organization. They are known to pay visits to villages in the Black Sea, the Mediterranean and the Southeast to convince young people there to join ISIL. Families whose sons have joined ISIL feel that they had to keep silent; otherwise, their sons will be killed.
A family from Bitlis with whom Sunday's Zaman spoke said under the condition of anonymity that the only thing they want from the state is to make possible the return of their son. They said they are afraid that their son will be killed and that they are desperate.