Syria
60,000 Syrians escape Takfiri terrorists' infighting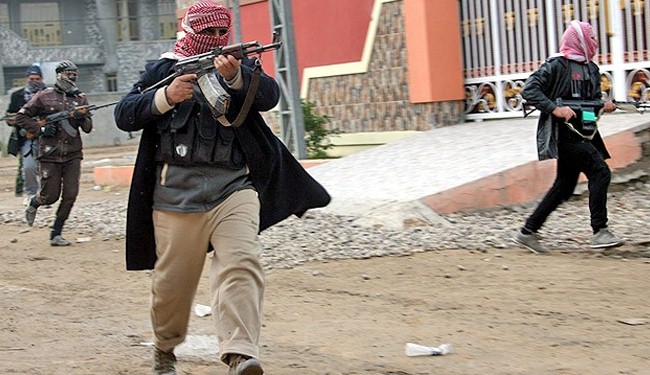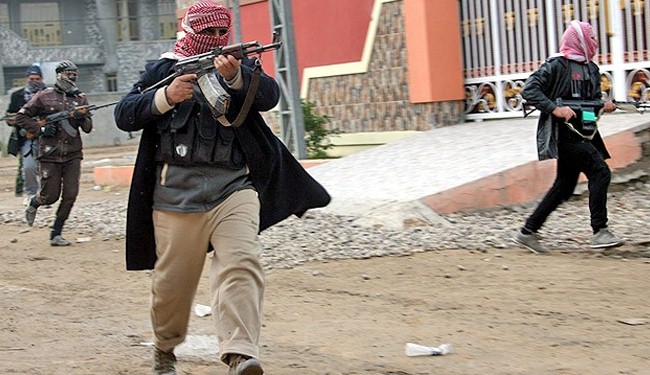 Deadly infighting between rival Takfiri groups has reportedly forced tens of thousands of Syrians to flee their towns in Syria's eastern province of Deir al-Zour.
The so-called Syrian Observatory for Human Rights said on Saturday that militants from the terrorist al-Nusra Front and those belonging to the al-Qaeda-linked Islamic State of Iraq and the Levant (ISIL) have been engaged in fierce infighting in Deir al-Zour over the past four days.
The UK-based group also said more than 62 extremist militants had been killed in the infighting.
"Residents of the towns of Busayra, home to 35,000 people, Abriha, home to 12,000 people, and al-Zir, home to 15,000 people, have nearly all been displaced by the fighting in the area," said the UK-based group.
According to the Observatory, which relies on a network of spies working for the foreign-backed opposition, terrorists from the al-Nusra Front have burnt down many houses in Busayra.
In a similar act of violence, ISIL militants also set fire to the houses in Abriha, according to the group.
The new clashes between rival extremist groups continue to rage despite a recent order by al-Qaeda leader Ayman al-Zawahiri to stop the fighting.
Months of clashes between different armed groups have killed thousands of Takfiri militants in Syria.
On April 11, opposition sources said an outbreak of infighting among extremist groups left nearly 90 people dead in Deir al-Zour. The clashes pitted the al-Nusra Front against its main rival the ISIL.
Syria has been gripped by deadly unrest since 2011. According to reports, Western powers and their regional allies – especially Qatar, Saudi Arabia, and Turkey – are supporting the militants operating inside the country.
More than 150,000 people have been reportedly killed and millions displaced due to the turmoil that has gripped Syria for over two years.