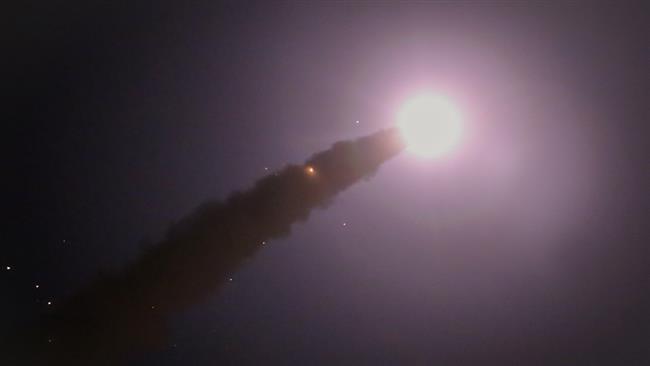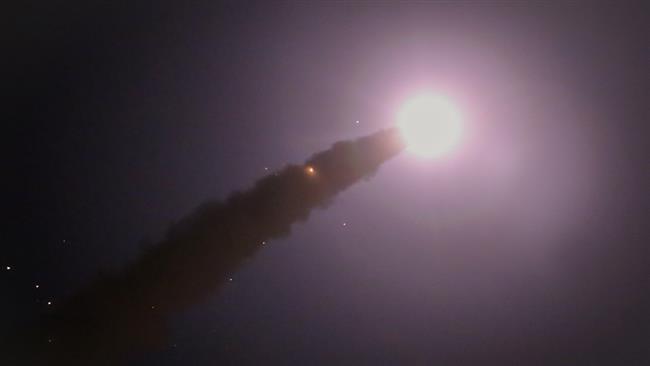 At least 65 Daesh terrorists, including several high-ranking intelligence commanders, were killed in Iran's recent missile attack against the Takfiri group's targets in eastern Syria, according to a statement by Iran's Islamic Revolution Guards Corps (IRGC).
Four Daesh positions were struck in the missile attack, according to the statement sent to PressTV on Tuesday.
The IRGC fired six medium-range ground-to-ground ballistic missiles into Daesh bases in Syria's Dayr al-Zawr on Sunday in retaliation for twin terrorist attacks in the Iranian capital Tehran, which killed 17 people and injured over 50 others.
A Daesh weapons and munitions cache in northern Dayr al-Zawr was "precisely struck and completely annihilated," the statement said, adding that several tanks, military vehicles and suicide cars and a huge number of long-range missiles were destroyed. It added that six Daesh Takfiris were killed and 10 injured in the attack.
Meanwhile, a Daesh command and operation center in the eastern Syrian city of al-Muhassan was also targeted, which the IRGC described as "one of the key and crucial Daesh centers in the region." In the missile strike, more than 15 Kazakh, Saudi and Afghan terrorists were killed, including senior Saudi Daesh commander, Sa'ad al-Qosaibi, the statement said.