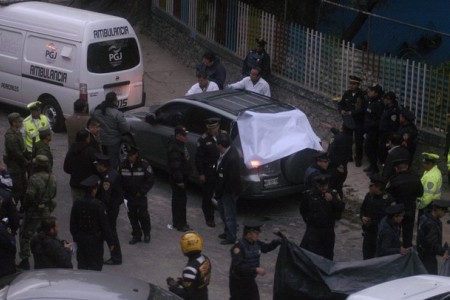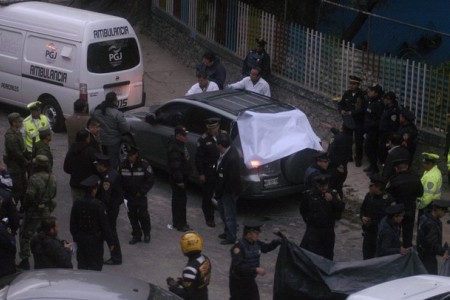 Unknown assailants have kidnapped and killed four police officers and three civilians in Mexico's northwestern state of Sinaloa, local officials say.
"Unfortunately we have had four town police and three civilians murdered" late Sunday in Agua Verde, Edgar Gonzalez, mayor of El Rosario where Agua Verde is located, said on Monday, AFP reported.
State prosecutors said the victims were abducted late Sunday and that their bodies were discovered early Monday along with 90 spent gun shells and four burned out vehicles, three of them belonging to police.
Sinaloa has long been plagued by drug gang violence. The state is home to organized crime rings, including the cartel led by Joaquin "El Chapo" Guzman, the most wanted man in Mexico and the United States.
At least 70,000 people have been killed in drug-related violence in Mexico since former President Felipe Calderon launched an offensive against Mexico's drug cartels in December 2006.
Current Mexican President Enrique Pena Nieto has vowed to reduce the crime rate as he continues the campaign against the drug cartels.