Europe
7 police officers killed in Ukraine clashes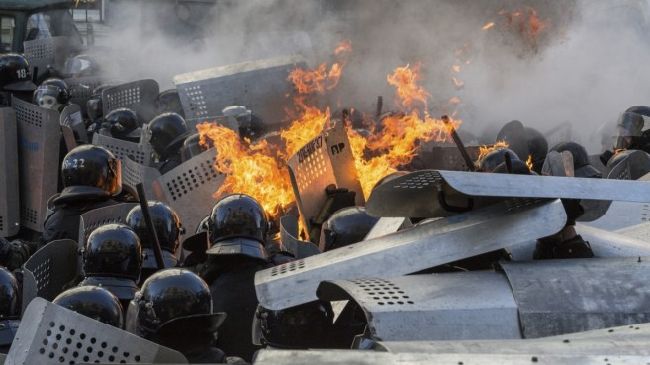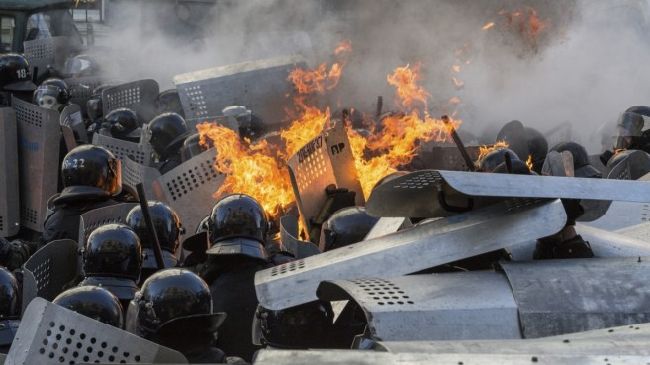 Seven police officers have been killed in the Ukrainian capital Kiev as violent protests backed by the US and the EU have paralyzed the European country.
On Tuesday, Kiev witnessed the worst day of chaos and violence in nearly three months and at least 18 people, including seven police officers, were killed in clashes between the security forces and anti-government protesters.
Tuesday's violence began after the deadline set by security authorities to end the protests expired.
Riot police, then, stormed the Independence Square and protesters responded by hurling petrol bombs, fireworks and stones at them.
Ukraine's health officials said nearly 160 police officers were injured — 39 of them with gunshot wounds — in addition to 185 people from the protesters' camp who were reportedly wounded during the violence.
Ukraine's prosecutor general said those responsible for the violence would face harsh punishment.
Earlier, opposition leader Vitali Klitschko had appealed to the president not to send in the security forces to break up the protest.
Meanwhile, a senior Russian lawmaker has warned that Ukraine is moving toward a civil war.
Alexei Pushkov, the head of the Russian lower house's foreign affairs committee, blamed Western politicians for the escalation of violence.
"I consider that a significant amount of responsibility for this falls on the West and Western politicians, who are constantly putting pressure on the Ukrainian authorities," Pushkov said on Tuesday.
According to Pushkov, the West is pursuing an Orange scenario for seizing power through chaos and lawlessness in Ukraine.
European Union foreign policy chief Catherine Ashton and German Foreign Minister Frank-Walter Steinmeier have also expressed concern about the recent events.
Steinmeier has signaled that the EU could impose sanctions on Ukrainian officials involved in the unrest.