Pakistan
70 killed in military airstrikes in Pakistan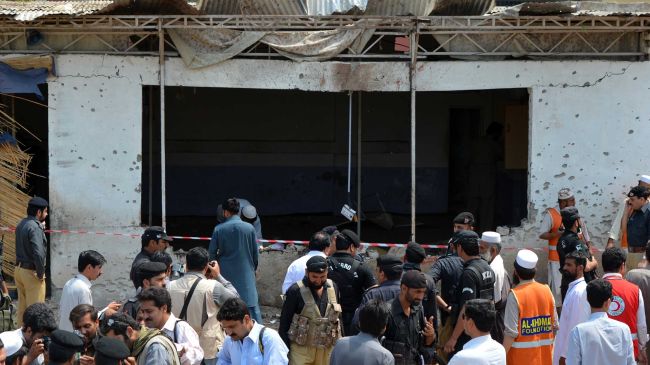 At least 70 people have been killed in the army airstrikes in Pakistan's tribal region near the border with Afghanistan.
Officials said that warplanes pounded several areas in North Waziristan, including Miranshah town as well as Mir Ali, Datta Khel and Ghulam Ali areas.
A number of foreign militants, including senior commanders, were reportedly among those killed in the attacks. Local officials said that the fatalities also included women and children.
North Waziristan is a semi-autonomous tribal region in Pakistan, which is considered as a stronghold of pro-Taliban and al-Qaeda-linked militants. The operation came after Taliban ended a ceasefire that had originally been called to promote talks with the Pakistani government over putting an end to the seven-year-long conflict.
Islamabad began talks with Tehreek-e-Taliban Pakistan (TTP) through intermediaries in February. The ceasefire began on March 1.
Pro-Taliban militants have carried out numerous attacks against security forces as well as civilians, and managed to spread their influence in various regions of the country, despite sporadic offensives by the Pakistani army.
Thousands of Pakistanis have lost their lives in bombings and other militant attacks since 2001 when Pakistan entered an alliance with the US on the so-called war on terror. Thousands more have been displaced by the wave of violence and militancy sweeping across the country.