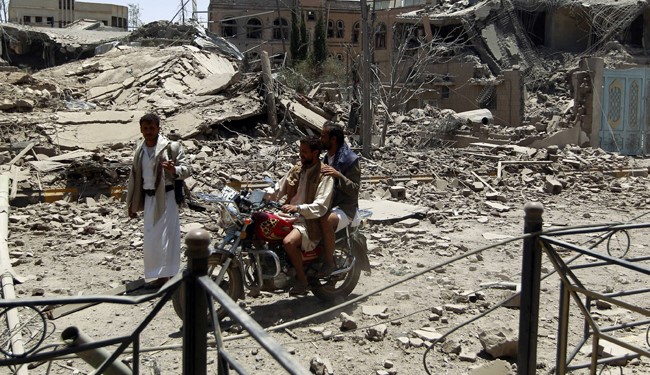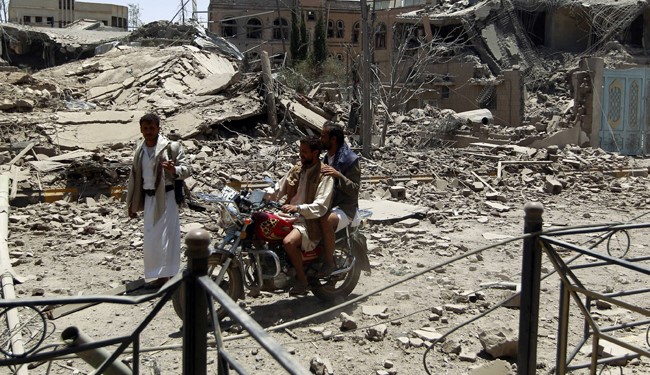 According to latest media reports, at-least 70 people were killed across Yemen as Saudi military aircraft continued their deadly attacks on the Arab country from late Monday until Tuesday evening.
The Saudi's air raids targeted more than seven provinces including Sanaa, Saada and Hajjah.
Today, three women were killed after Saudi warplanes attacked a district in the Northwestern Yemeni province of Saada.
The kingdom's airstrikes targeted Maran district early on Tuesday and claimed the lives of three women.
In a similar case of assault, residential areas in Hidan district in Saada were also pummeled by the monarchy's attacks.
There has been no reports of possible casualties so far.
Saudi Arabia has been bombing Yemen in the last 76 days to bring its ally, fugitive president Mansour Hadi, back to power.
The airstrikes have so far claimed the lives of more than 4,500 civilians, mostly women and children.