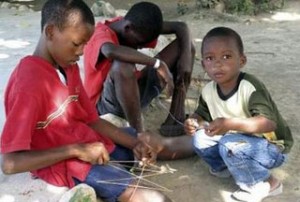 A Haitian judge has freed eight of the 10 Americans held in the quake-battered country over child kidnapping charges, their lawyer has said.
"Eight of my clients will be set free. The judge wants to question two of my clients because they were in Haiti before the earthquake," said lawyer Aviol Fleurant.
Asked whether the judge in the case had already issued the release order, Fleurant said that he had, and that the eight could leave the country on Wednesday with no bail to pay.
Ten US citizens were arrested in Haiti for trying to take 33 children out of the country after last month's devastating earthquake.
The missionaries from the Baptist charity New Life Children's Refuge were detained on January 29 as they attempted to cross into the Dominican Republic with a busload of children aged from two months to 12 years old.