Africa
8 Cameroon soldiers, 107 Boko Haram terrorists killed in fighting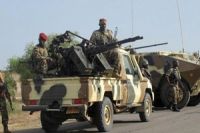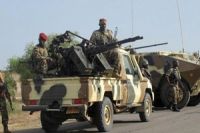 Eight troops from Cameroon and 107 Boko Haram Takfiri group have been killed in fighting in the north of Cameroon, according to the defense ministry in a statement state radio announcement on Friday.
The terrorist group has stepped up attacks into Cameroon from its stronghold in northeastern Nigeria, where it is attempting to create a de facto so-called "Islamist state".
In May, Cameroon declared war on Boko Haram in response to atrocities committed by the Takfiri group.
Boko Haram has claimed responsibility for a number of deadly gun and bomb attacks in various parts of Nigeria since 2009.
In mid-April, the Takfiri group also abducted around 300 teenage schoolgirls from Chibok school in Borno state.
Boko Haram – whose name means "Western education is forbidden" – says its goal is to overthrow the Nigerian government.