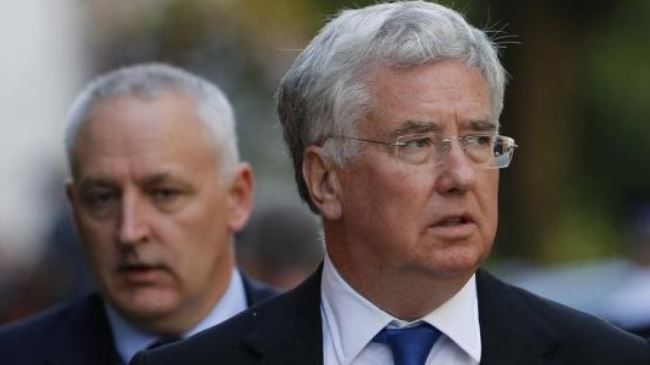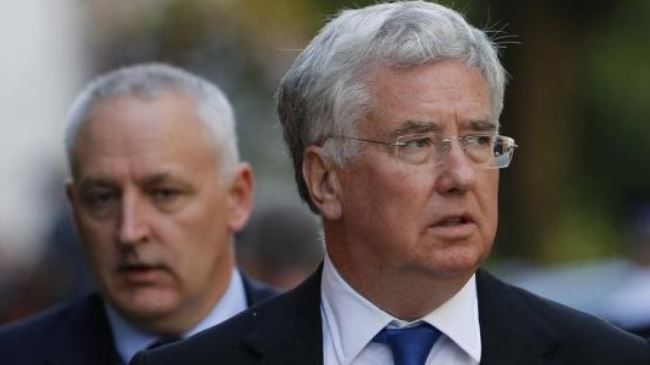 Eight northern European countries have agreed to increase their cooperation against Moscow as tensions continue to rise between the West and Russia.
On Thursday, the defense ministers from the Baltic states of Estonia, Latvia and Lithuania and the Nordic nations of Denmark, Finland, Iceland, Sweden, and Norway, as well as Britain, reached the agreement in the Norwegian capital, Oslo.
They agreed to share intelligence and widen cross-border air force training to counter what they called possible threats from Russia.
British Defense Secretary Michael Fallon said his country was also offering to extend a mission by its Typhoon jets in order to help monitor Baltic airspace next year.
Fallon accused Russia of "regularly flouting the rules of international aviation," by sending jets as far as Ireland and Portugal.
He also said that NATO had recorded "over 100 intercepts so far this year."
The ministers have threatened to impose more sanctions against Russia, accusing it of involvement in the unrest in Ukraine.
Ukraine and its Western allies have accused Moscow of sending troops into eastern Ukraine in support of the pro-Russia forces. Russia has repeatedly denied the accusations.
The move by the north European countries comes a day after Russian Prime Minister Dmitry Medvedev said sanctions against his country would have to be lifted before relations between Moscow and the West could improve.
Ties between Russia and Western nations soured after the separation of the Crimea region from Ukraine in a referendum and integration into neighboring Russia earlier this year.
Violence between pro-Russians in Ukraine's eastern region and security forces which broke out in April, has claimed the lives of more than 4,000 people.