North America
8 people shot at Martin Luther King Day rally in Miami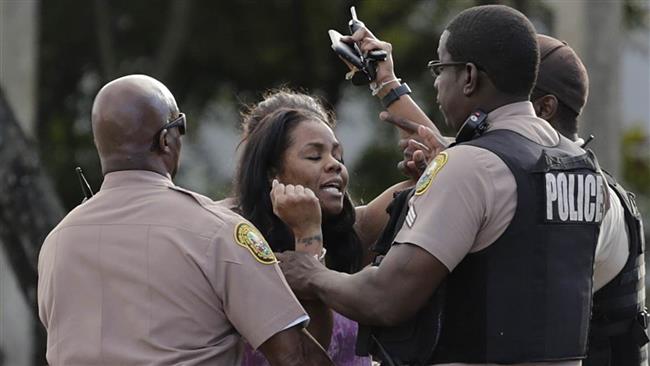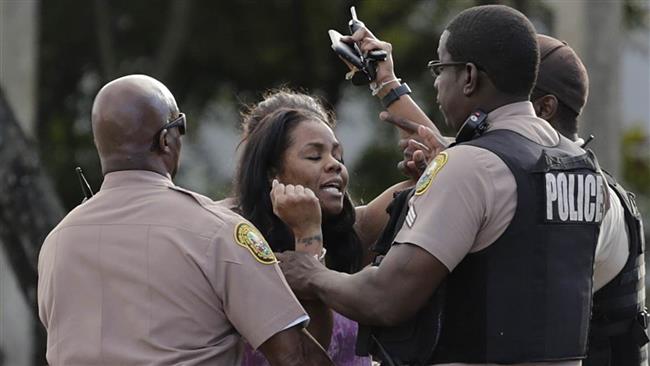 Nationwide celebrations in the US to remember the legacy of renowned civil rights leader Martin Luther King Jr. have been overshadowed by a mass shooting at a rally in Miami, Florida.
The shooting took place on Monday afternoon, when gunmen opened fire on people near Martin Luther King Jr. Memorial Park and wounded 8 people.
According to the Miami-Dade police department, the wounded included five minors and 3 adults aged between 11 and 30 years.
Police said one victim, a 20-year-old man, was in critical condition but most of the victims, including two 11 and 13-year-old girls, were expected to recover.
Several more people were injured as the result of a stampede out of the park, The Miami Herald reported.
The incident happened after the end of the Pan-African & Caribbean Family Festival, which was held to honor MLK's birthday on the third Monday of January.
Police evacuated the park after the shooting and arrested two armed suspects. However, officials said it was not clear if there were any other suspects at large.
"Our primary concern is the safety of the community," said Miami-Dade detective Daniel Ferrin. "Therefore residents are encouraged to remain indoors until the investigation has concluded."
It was not clear if there were any connections between the shooting and the festival, which was held after the annual Martin Luther King Jr. parade, one of the many similar events across the country.
The celebrations continued in Seattle, Washington, where hundreds of people marked the MLK day by marching from Garfield High School to the downtown.
A major rally was also staged in Oakland, California, to celebrate the holiday 49 years after MLK's death. People in the states of New York, Vermont and Colorado held similar events in MLK's honor.
Luther King was born on January 15, 1929 in Atlanta, Georgia. He studied theology and proceeded to earn a Ph.D before becoming a preacher like his father.
He made history on August 28, 1963, when he delivered his famous "I Have a Dream" speech. He was awarded the Nobel Peace Prize in 1964.
Dr. King was shot and killed on the balcony of a motel in Memphis, Tennessee, on April 4, 1968.
This year's MLK Day has coincided with the transition from the government of President Barack Obama, the first black US president, to the incoming administration of Donald Trump, whose racist campaign rhetoric has stoked concerns among minorities.
Meanwhile, the Republican president-elect met with Martin Luther King III, MLK's eldest son, on Monday.
Luther King III said the meeting was "very constructive" racism allegations against Trump, saying, in the "heat of emotion, a lot of things get said on both sides."