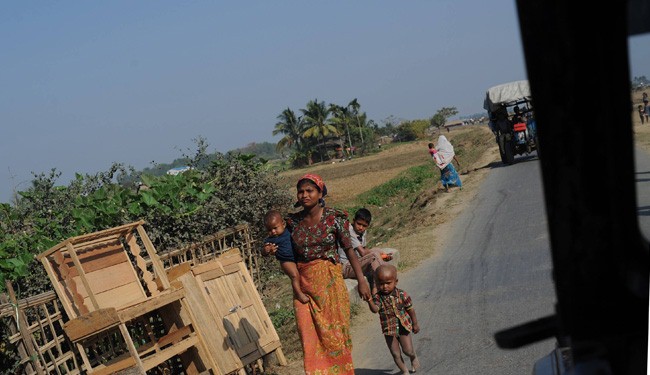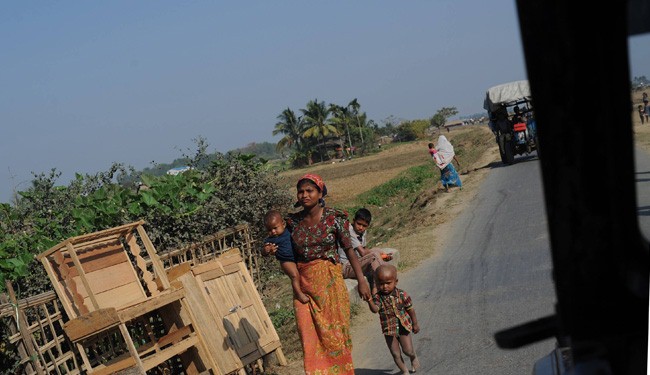 A growing sense of desperation is fueling a mass exodus of Rohingya Muslims from western Myanmar, with at least 8,000 members of the long-persecuted minority fleeing by boat in the last two weeks, according to residents and a leading expert.
Chris Lewa, director of the The Arakan Project, says an average of 900 people per day have been piling into cargo ships parked off Rakhine state since October 15. Myanmar, a predominantly Buddhist nation of 50 million, has an estimated1.3 million Rohingya who have been denied citizenship and have almost no rights.
Attacks by Buddhist mobs have left hundreds dead and 140,000 trapped in camps.In recent weeks, an aggressive campaign by authorities to officially categorize them as "Bengalis" _ implying they are illegal migrants from neighboring Bangladesh _ has aggravated their situation.
Though many of Rohingya arrived from neighboring Bangladesh generations ago, almost all have been denied Myanmar citizenship.Lewa said Friday that some Rohingya families have been told the huge cargo ships already have started arriving in neighboring Thailand, where Rohingya face deportation or fall victim to human trafficking.
According to Rohingya villagers contacted by The Associated Press, some were confined to their villages for weeks at a time for refusing to take part in the "verification" process; others beaten or arrested.
More recently, dozens of men have been detained for alleged ties to the armed militant Rohingya Solidarity Organization, said Khin Maung Win, a resident from Maungdaw township, adding that at least one reportedly died from injuries sustained during interrogation. Lewa had similar reports.
Rakhine state spokesman, Win Myaing, denied any knowledge of arrests or abuse.Lewa said a number of Rohingya also were moving overland to Bangladesh and on to India and Nepal.
Tears roll down the face of an ethnic Myanmar Rohingya refugee during a demonstration outside the United Nations (UN) offices in Kuala Lumpur on July, 2014. Muslim Rohingya refugees staying in Malaysia gathered to draw attention with regards to recent attacks in Myanmar.
The United Nations, which has labeled the Rohingya one of the most persecuted religious minorities in the world, earlier this year confirmed figures provided by Lewa about a massive exodus that began after communal violence broke out in 2012, targeting members of the religious minority.
It said at least 86,000 Rohingya had fled Myanmar in the last two years. It was not immediately clear where the newest arrivals were landing. After paying hefty bribes and _ at time enduring beatings, near starvation and other abuses in jungle camps _ most have in the past travelled onward to Malaysia, Indonesia and other countries, where they also face tremendous difficulties.
Secretariat clashes in Myanmar between majority Buddhists and minority Muslims sparked in 2012, left about 200 people dead, up to 140,000 displaced, and raised fears of wider instability in the region as refugees fled the country.