Iraq
85 ISIL Terrorists Killed in Baghdad, Mosul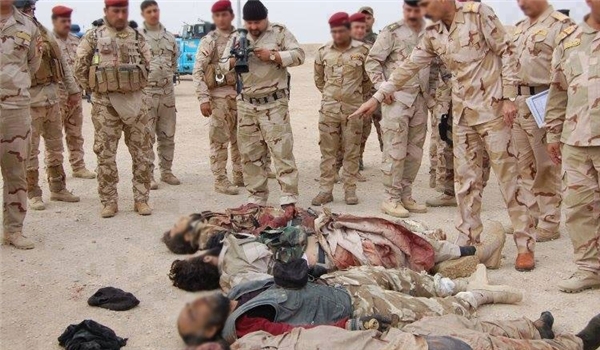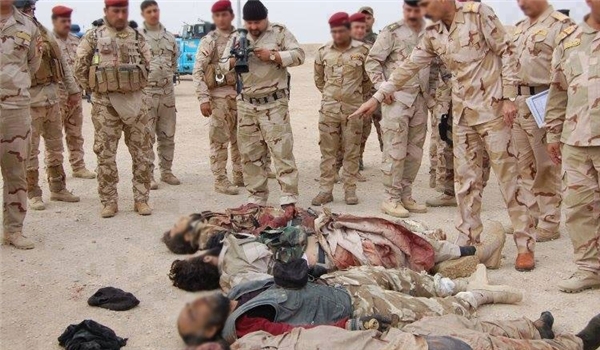 Sporadic operations in different parts of Western Baghdad and Mosul killed at least 85 ISIL Takfiri terrorists.
The Iraqi forces' operations in the Western parts of the capital and the air force units' pounding of the ISIL positions in Mosul killed 85 and wounded 33 militants, field sources were quoted as saying by al-Raya news website on Sunday.
Also, the commander of Baghdad operations announced that the security forces killed 76 Takfiris in al-Bu Shahab, al-Roufa, al-Bu Khanfar and al-Zarka regions, Western Baghdad, adding that 20 terrorists were also wounded during the operations.
He also said that 2 ISIL members were arrested and 4 were wounded during the Iraqi forces' offensive in al-Sakrab district in Baghdad.
Also, the Iraqi volunteer forces (Hashd al-Shaabi) announced that 8 terrorists were killed and scores of others were wounded in the Iraqi air force's attack against a plant in Western Mosul which hosted a large number of missiles, chemical materials and weapons.
In a relevant development on Saturday, at least half a dozen ISIL terrorists, including senior commanders, were killed in Iraqi airstrikes and artillery attacks near the city of Mosul.
Six ISIL terrorists, including the terrorist group's so-called police commander Abdel Hadi Qardi and military training commander Issa Nasr, were killed in Iraq's air raids and artillery attacks in al-Saray Ta Afar near Mosul city.
The Iraqi government troops also managed to kill three suicide bombers who intended to blow themselves up in a military checkpoint in Qateh Makhmour region, Southern Mosul, in Nineveh province.