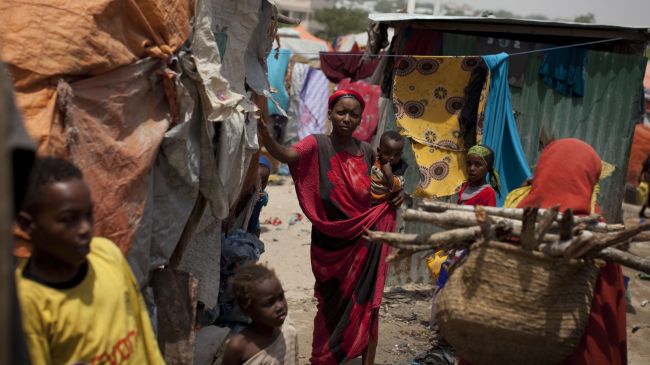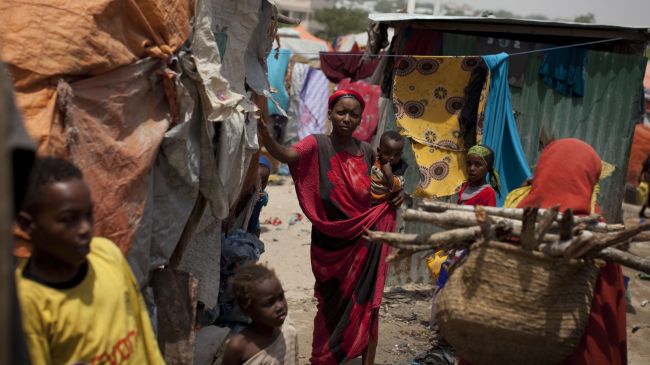 The United Nations has warned that more than 850,000 people in Somalia are in dire need of food, stressing that they are in emergency conditions.
Director of the UN Humanitarian Operations John Ging said on Tuesday that another two million people in the African country are considered to be "food insecure."
"These figures are very, very large," Ging said at a news conference after a three-day visit to Somalia.
"They tell us a simple message which is that the situation in Somalia for Somalis on the humanitarian side is very grave. It's also very fragile," he added.
He said that the UN World Food Program's Food Security and Nutrition Analysis Unit has said in a report this month that 857,000 people are in acute crisis conditions and need urgent humanitarian assistance.
The report also said that 75 percent of 857,000 Somalis who are in urgent need of food have been displaced from their homes following fighting, insecurity and lack of food.
The UN appealed for USD 933 million for the humanitarian crisis in the African country this year, but Ging said it has only received USD 36 million that is "very ominous."
He said that the UN appeal for Somalia in 2011 was 86 percent funded, but last year it was only 50 percent funded.
"Somalis have suffered endlessly for almost 25 years. We cannot be distracted now from our task to stay with them, to help to consolidate these fragile gains … and this requires funding," he added.
Somalia has been the scene of clashes between government forces and al-Shabab fighters since 1991 when they ousted the former president .