Iran
9 sentenced to death in Iran over economic corruption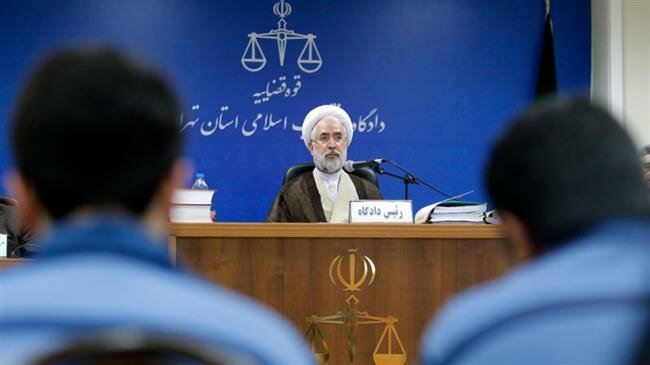 Iran's judiciary has shared information on hundreds of court verdicts for convicts of corruption and financial wrongdoing, saying a total of nine people have been sentenced to death and four others to life in jail.
Judiciary spokesman Gholamhossein Esmaili said on Tuesday that some 100 people had been given sentences of up to 20 years in jail, including the son-in-law of a government minister whose case has been closely watched by the public in Iran.
Esmaili said a total of 978 verdicts had been issued by courts across Iran since last summer over cases directly related to misuse of public funds or graft.
He said some 731 convicts were sentenced to prison terms of up to 10 years and another 44 were jailed between 20 and 30 years.
The official added that some 161 people received lashing verdicts and 10 convicts were sentenced to exile.
" …(the verdicts) proves the determination and serious resolve of the judiciary in dealing with the corrupt," said Esmaili, adding that authorities would pursue the cases until victims are fully compensated.
The rulings, some of them viewed as unique in Iran's history, comes as the country seeks to tighten its control on use of public funds amid sanctions that that have affected the government finances.
Among those sentenced to death are people who had hugely benefitted from fluctuations in the currency market that began after the US imposed its sanctions on Iran in November.
Bankers and senior government officials, including judges, have also received hefty sentences for their role in helping finance dubious projects, including in Padideh Shandiz Company, a massive venture based in the northeastern city of Mashhad where senior officials had profiteered from manipulating shares in the stock market.
The Iranian judiciary announcement comes less than a year after special branches were set up in the Islamic Revolutionary Court to fast-track proceedings against economic corruption.