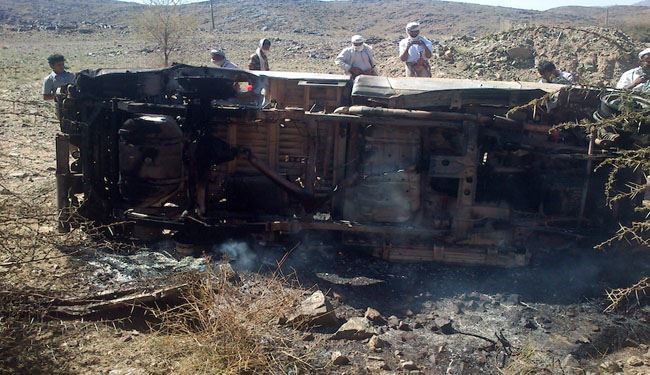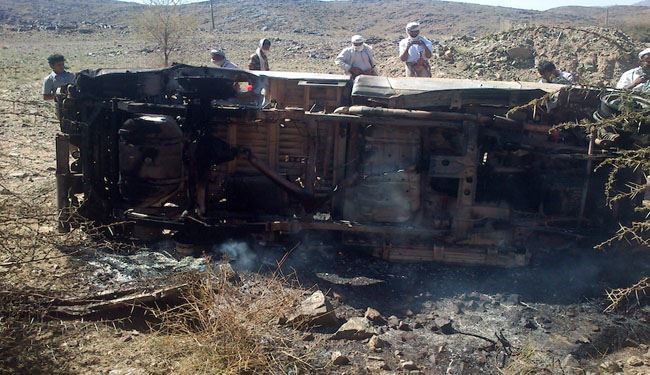 Yemeni sources reported the death of nine people in an attack by a Saudi Apache helicopter.
According to Al-Alam News Network, Yemeni sources announced that a Saudi Apache helicopter targeted a bus in the in Sa'adeh Governorate. Nine Yemenis martyred in the Saudi Helicopter attack.
Saudi warplanes attacked one of the markets of Zobaid four times on Tuesday, before the ceasefire. The number of injured people augmented to 100 Yemenis.
Yemeni civil coalition, in its seventh report, stated that six thousand and seven hundred and seventy-four people have been killed in Saudi attacks.